How to Qualify and Apply for a Commercial Real Estate Loan
Buying or investing in commercial real estate can be both a thrilling and sometimes stressful endeavor. Without a commercial mortgage loan, though, most business owners don't stand a chance of purchasing a commercial property. 
Thankfully, commercial real estate loans are available that can make these dreams a reality — even if you don't have cash or other assets to secure the loan.
Many commercial real estate financing options are offered at affordable rates and agreeable terms. Below, we'll break down the various types of commercial property loans, how you can apply for them and how you can get approved without any hassles or headaches.
What Are Commercial Real Estate Loans?
Commercial real estate (CRE) loans help business owners establish income-producing properties used for business purposes.
As with a residential real estate loan, a commercial property loan is a type of mortgage that is secured by a lien on the commercial property.
Investing in commercial real estate can be a costly affair because many office buildings and retail outlets are sold at a higher price than their residential counterparts. However, a commercial property can provide a steady passive income through numerous cash inflows, including:
Tenant rent

Tax benefits

Depreciation

Proceeds from sale

Operating expense recovery

Parking, vending and service fees
How Do Commercial Real Estate Loans Work?
Commercial real estate loans are put toward the purchase of existing or new properties. They can also be used to purchase land or develop, construct or renovate a property. Additionally, you can refinance a loan on an existing commercial property. 
Examples of eligible property types include:
Office space

Building

Business complex

Shopping center

Retail shop
Commercial real estate mortgages are often made to business entities, such as corporations, developers, trusts, funds or limited partnerships, frequently formed for the specific purpose of investing in commercial real estate. 
Some lenders have requirements for a commercial real estate loan that call for the borrower to occupy the space. So if you're looking to buy property as an investment, be sure to read the fine print. 
As many business owners know all too well, investing in commercial real estate can prove costly. Thankfully, commercial real estate loans help you pay for these costs. Generally, lenders put a lien on your purchased property with these loan types. If you default on the loan or cannot make payments, the lender can seize the property to recoup its losses.
Since commercial real estate loans tend to range in the 6, 7 and 8 figures, they're inherently risky for creditors. If you don't make good on your pledge to repay the loan, then the lender is out a substantial sum of money.
To mitigate the inherent risk of big-money lending, commercial real estate loan lenders will require a down payment. Conventional lending institutions often require a down payment between 15%-35%, depending on the specific lender. In some cases, certain loans backed by the U.S. Small Business Administration (SBA) may be available with down payments as low as 10%.
Navigating Commercial Real Estate Loan Terms
One of the least-understood aspects of commercial borrowing are commercial mortgage loan terms. Far too often, we find that business owners inexperienced in the world of commercial real estate lending are eager to jump on any offer extended to them.
You need to pay attention to repayment terms to understand the effective cost of the loan.
Commercial real estate loans are frequently offered with repayment terms ranging between 5-10 years (or less), though some loans are also available extending up to 25 years in certain cases, such as with SBA loans. Keep in mind, shorter term loans are typically hard money loans with much higher interest rates.
Be sure you clearly understand the terms and overall cost of the loan, including rates and fees, so you get the best financing for your business.
Related: Amortization Schedule
How to Get a Commercial Real Estate Loan
For buying a commercial property, loan applications should follow certain steps, which we'll outline below. These will include tips for getting approved for commercial real estate loans such as the SBA CDC 504 loan or SBA 7(a) commercial real estate loan.
Know Your Credit Score
Before you sign on the dotted line of a small business real estate loan, there are several key pieces of information you need to consider. First among them is your business credit score.
These scores are issued by credit reporting agencies, such as Dun & Bradstreet, Equifax and TransUnion, and provide a summary of your trustworthiness to lenders. Although personal credit scores range from 300 to 850, business credit scores often range from 0 to100.
If you want to qualify for the best commercial real estate loans, then you should fall safely within the highest business credit score bracket. The better your score, the more likely you'll get approved for the most competitive interest rates and terms.
Prepare Your Documentation
In addition to reviewing your credit score, many commercial real estate lenders will want to look at other business details. Get ready to apply by gathering the following:
Business tax returns

Financial reports

Collateral details

Property appraisal

Most recent 3 months of bank statements
Improve Your Chances
In addition to making sure you have the best credit score possible, such as by ensuring you make debt payments on time and pay down existing debt, here are a few other ways you can make yourself more appealing to lenders:
Provide collateral

Get a cosigner

Offer a larger down payment

Don't select a property that's too expensive
Meet a Lender's Commercial Real Estate Loan Requirements
Your business credit score isn't the only thing determining your eligibility for a CRE loan. Other commercial property loan requirements that lenders review include the following:
Overall time in business

Value of collateral assets

Debt-to-income ratio

Annual revenues

Cash flow
For a well-rounded application, you'll want to ensure that you account for each of these elements.
Aim to be in business for at least 2 full calendar years before you apply for a major loan. Your gross income should exceed your total debts. This way, creditors will have confidence in your ability to repay the loan.
Types of Commercial Real Estate Loans
There are several types of commercial real estate loans, each having its benefits and drawbacks. No matter the type of business you own, if you're in the market for a business real estate loan, you might consider applying for one of the following :
SBA commercial real estate loans, including 7(a) and Certified Development Company

(CDC) 504

loans

Conventional commercial mortgage

Hard money loan
Of course, it's possible to finance your commercial real estate investment project through cash reserves. However, many business owners rely on one of the options above.
SBA Commercial Real Estate Loans
One of the best commercial real estate loans is a standard SBA 7(a) loan or a CDC/SBA 504 loan, both of which are partially secured by the Small Business Administration (SBA).
In terms of SBA commercial real estate loan requirements, the 7(a) loan is meant to be a general-purpose loan for small businesses, proceeds from which can be put toward any business-related expense. In contrast, funds from the 504 loan must be spent on capital-intensive property (usually real estate or renovations).
These SBA loan options are meant for long-term borrowers. Term lengths range from 5-25 years, and interest rates for SBA loans cannot exceed a maximum percentage. For instance, standard 7(a) loans have a maximum interest rate ranging from the prime rate plus 2.25% to the prime rate plus 4.75%, depending on the loan term and amount.
Conventional Commercial Mortgage Loan
Unlike SBA-backed commercial property loans, conventional commercial mortgages are a type of commercial land loan issued exclusively by banks. These loans tend to be more difficult to qualify for and, generally, have strict commercial real estate loan requirements concerning years in business and annual revenues. For this reason, they often aren't the first choice among new business owners.
Examples of Conventional Commercial Mortgages
While interest rates and repayment terms vary depending on various factors, including lender and loan type, here are some commercial real estate loans offered through conventional banks. 
With Bank of America, commercial real estate loans for purchasing or refinancing start at $25,000, with interest rates as low as 3% with a fee of 0.75%, as of April 17, 2020. Loan terms are available for up to 10 years with a balloon payment at the end of the term. If you want to be done paying the loan by the end of the term, the bank offers a fully amortized loan to be repaid in 15 years, eliminating a balloon payment. 
In contrast, Chase offers owner-occupied commercial real estate mortgages starting at $50,000 with repayment terms of 7 or 10 years, with financing available for up to 80% of the property value.
Commercial Bridge Loans
If you only need a short-term financing solution, consider applying for a commercial bridge loan. This type of loan quickly reaches maturity, at which point the loan must be repaid in full or extended into the long term.
Hard Money Commercial Real Estate Loans
Hard money commercial real estate loans are another form of short-term financing. They're offered at higher interest rates and are targeted toward young businesses that cannot qualify for conventional commercial property loans.
Compare Lenders of Commercial Mortgages
Today, banks aren't the only game in town. While your first thought might be to visit your local bank branch, weigh every option. For instance, if your business is in the early stages of growth, you may be surprised by the flexibility and affordability of online lenders. 
Do your homework before settling on a lender. Consider banks as well as credit unions and online alternative lenders to find a loan with qualification criteria, repayment terms and an interest rate that works for your business.
Should You Apply for a Commercial Real Estate Loan?
Now that you know how to get a commercial property loan, how should you proceed?
Should you decide to apply, research your lending options to ensure you meet the commercial real estate loan qualification requirements for approval. For instance, consider that many lenders have a commercial real estate loan down payment requirement.
Also, make sure the repayment term doesn't lock you into a never-ending debt spiral and that the interest rate won't upset your debt-to-income ratio. For the best results, research lenders and their loans to see which offer the best terms for your real estate financing needs.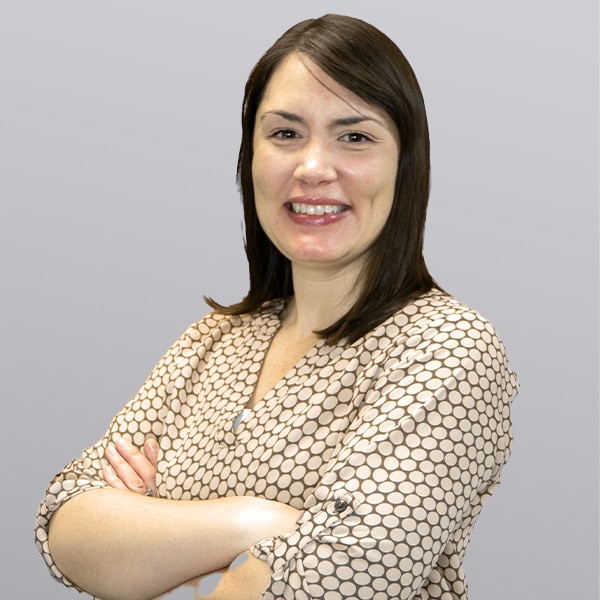 Erin Ryan
Social Community Manager, Senior Writer and Editor at Fast Capital 360
Erin has more than 15 years' experience writing, proofreading and editing web content, technical documentation, instructional materials, marketing copy, editorials, social copy and creative content. In her role at Fast Capital 360, Erin covers topics of interest to small business owners, including sales, marketing, business management and financing.