Business Line of Credit vs. Loan: Which One's Right for You?
Loans and lines of credit are the most common business financing products. 
The Federal Reserve Bank's 2021 Small Business Credit Survey found they were sought by 89% of firms surveyed. More specifically, the application rate breakdown revealed business loans were preferred by 45% of companies, while business lines of credit were preferred by 35%. 
But what is a business line of credit vs. a loan? Let's dive in to what sets these financing products apart and how you can decide which one is right for your venture.
What's a Business Loan?
A business loan, also known as a business term loan, is a type of financing product that provides qualified borrowers a lump sum of capital.
Business loans can be short-term, spanning several months to a few years, or long-term, up to 10 years. Some even may span 25 years, such as real estate financing offered through SBA 7(a) loans. 
Borrowers pay back the loan, along with interest, in regular installments over the life of the loan. Depending on the terms of your loan, payments may be daily, weekly or monthly.
What's a Business Line of Credit?
A business line of credit is similar to a credit card. You're approved for a certain amount and you can use the funds when you need them. Once you use your credit line, you're charged interest on the amount you use. 
Most credit lines are revolving, which means as you pay down your balance, your credit line is restored up to your original credit limit. Lines of credits often have terms between 6 months to 5 years or more in some cases.
When to Use a Term Loan vs. a Line of Credit
A term loan is often used to finance one-time projects or long-term investments, such as major equipment, growth investments or building renovations. Alternatively, business owners may use a term loan to refinance or consolidate existing debt. Be sure to review lender requirements to see if there are restrictions on the use of loan proceeds.
Because a line of credit is there-when-you-need-it financing, it's often used to cover emergency expenses or as short-term working capital when business funds are tight, such as seasonal declines in revenue. You can draw against your credit line to cover any type of expenses that may arise, such as payroll costs, rent or inventory purchases.
| | |
| --- | --- |
| Business Term Loan Uses | Business Line of Credit Uses  |
| Investment opportunity | Payroll |
| Construction project | Rent |
| Leasehold improvements | Inventory purchase |
| Major equipment purchase | Emergency expenses |
| Refinance or consolidate debt | Working capital |
Differences Between a Line of Credit and Loan 
Here are a few differences between a line of credit and a loan you should keep in mind:
Line of Credit Uses
Business Term Loan
Qualification Requirements

Business lines of credit are typically easier to qualify for than term loans.

At Fast Capital 360, minimum qualifications are a 560 credit score, 1 year in business and at least $200,000 in annual revenue.

Business term loans often require borrowers to have a higher credit score.

At Fast Capital 360, minimum qualifications are a 600 credit score, 1 year in business and at least $200,000 in annual revenue.

Amount of Financing

This will depend in part on your business's qualifications, loan type and lender.  

For instance: 

SBA 7(a) term loans and working capital credit lines can be for up to $5 million. 

Fast Capital 360's lending partners offer term loans and lines of credit up to $250,000.

Wells Fargo offers business lines of credit and unsecured business loans up to $100,000.

Often, though, the approval amount for a credit line is lower than what you could be approved for with a loan.

Repayment Terms

Usually between 6 months and 5 years.

In some cases, the term can be renewed after the approval period ends.

Often, between 1 and 5 years, though some may extend to 10 or 25 years in certain cases. Short-term loans could be repaid in as few as 3 months.

Payments are completed and loan (and interest) is repaid within the term established in the loan agreement.

Fees

Annual fee, inactivity fees, draw fees and withdrawal minimums may apply.

Packaging costs, origination fees and prepayment penalties may apply.
Also, consider that a business line of credit or term loan can be secured, meaning it requires collateral. Or it could be unsecured, in which case, instead of a specific collateral requirement, the lender could require a personal guarantee or lien. 
Approval Rates by Funding Type
According to the Federal Reserve's report, applicants for a business line of credit experienced an approval rate of 71%, while those for a business loan had a 57% approval rate. The approval rate for an SBA loan or line of credit was 65%. 
Fixed Loan vs. Line of Credit Interest Rates
Fixed term business loans and lines of credit are offered through conventional lenders, such as banks and credit unions, as well as alternative lenders. Interest rates for term loans are often fixed, while line of credit interest rates are typically variable. 
With both types of funding products, your interest rate and loan approval terms will be better the stronger your qualifications, including credit score, revenue and time in business. Additionally, interest rates will vary by lender. 
Banks may have competitive rates and terms, but the requirements to qualify can be stringent and the process to apply and get funded can take time. In contrast, alternative lenders are able to offer faster financing options with more streamlined applications, though the trade-off is often higher interest rates as well as shorter repayment terms.
As an example, unsecured business loans through Wells Fargo start at 6.25%, while rates on business term loans offered through Fast Capital 360 begin at 7%. In contrast, Wells Fargo's unsecured business credit line interest rates start at 5%*, while credit line rates offered through Fast Capital 360 begin at 8%. 
*As of March 2021 and based on a prime rate of 3.25% plus 1.75%
Should I Get a Business Loan or Line of Credit?
When you're deciding whether to get a business loan or line of credit, consider your business needs. Review your credit score, how long you've been in business and your annual revenue, and see how they compare with lender qualification requirements. 
Also, ask yourself questions such as the following:
What will I be using the financing for?

How much access to capital do I need?

Will I need access to funds on an ongoing basis?

Do I need financing to fund a short-term or long-term need?
Additionally, carefully review a lender's financing terms. It's crucial to understand the costs involved in taking out a business loan or line of credit. Use a business term loan calculator or a line of credit calculator, too, to estimate your payments.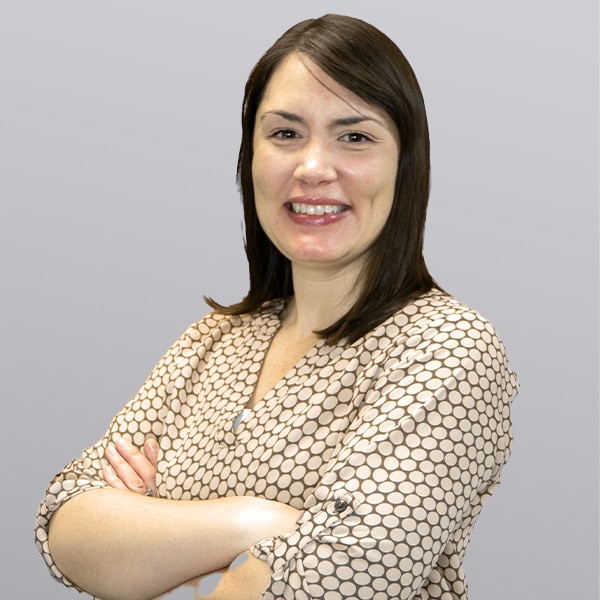 Erin Ryan
Social Community Manager, Senior Writer and Editor at Fast Capital 360
Erin has more than 15 years' experience writing, proofreading and editing web content, technical documentation, instructional materials, marketing copy, editorials, social copy and creative content. In her role at Fast Capital 360, Erin covers topics of interest to small business owners, including sales, marketing, business management and financing.