Small Business Loan Rates and Other Factors That Impact Cost
How much your small business loan will cost you depends on various factors, including loan type, use of funds and more.
When you're trying to secure a small business loan, it's critical to know the fees involved and the total cost over the life of the loan. The last thing you want to do is pay exorbitant fees and penalties just to borrow some working capital.
Here's what you need to know about loan costs, business loan rates and more.
Understanding Small Business Loan Costs
Whenever we're asked, "How much is a small business loan?" our first suggestion is to look at the annual percentage rate (APR). The APR includes the interest rate as well as other fees required when the loan is issued, such as loan origination fees and processing fees.  In addition to understanding APR, it's important to know the difference between fixed and variable interest rates.
Fixed vs. Variable Interest Rates
A fixed interest rate is one that remains the same throughout the term of your loan. As such, your payments won't change. As the name suggests, a variable interest rate can vary. As the market interest rates change, such as changes to the prime rate, your loan interest rate could also fluctuate. In other words, what might have started out being a very affordable loan, could turn out to be costlier than you had anticipated.
Conversely, your payment could go down if there's a drop in market interest rates. Keep in mind your lender may have limits as to how low your interest rate can fall. Consider this factor when you're weighing the costs of your small business loan. Refer to your loan terms to determine how often you're subject to variable interest rate changes.
Additional Fees to Consider

Some fees may not be included in APR. Be mindful of additional fees that could be tacked onto your loan, such as:

Late Payment Fees
This is a flat fee charged when a loan payment is made past its due date.

Documentation Fees
A common fee that is applied on top of invoice factoring.

Prepayment Penalties
A fee charged when a borrower makes an early or preauthorized payment on the loan.
Interest Rate Costs and Terms
To answer the question, "How much is a small business loan?" it's important to understand a loan's interest rate. The following figures refer to averages specific to commercial and industrial (C&I) loans, according to the Federal Reserve Bank of Kansas City's Small Business Lending Survey. Keep in mind, your actual interest rate may vary depending on a number of factors, including your creditworthiness, loan amount, use of funds and lender.
Average Lending Rates
The COVID-19 pandemic had a huge impact on small businesses in 2020, and according to reported figures from U.S. banks, small businesses' C&I loan originations increased more than 930%, year over year, in the second quarter of 2020.
Overall outstanding loan balances had a year-over-year increase of 70.4% in the second quarter of 2020. This increase was largely due to financing through the Small Business Administration's (SBA) Paycheck Protection Program (PPP). Weighted average fixed and variable interest rates for C&I term loans and lines of credit ranged from 1.20% to 7.83%.
SBA Loans
In the second quarter of 2020, loans secured by SBA guarantees increased from 8% to 47%. Numerous businesses in 2020 applied for the SBA's PPP. This loan program gave funding to small businesses to help them maintain staffing levels and employee pay, along with cover certain operating expenses as the coronavirus pandemic up-ended the economy. The overall decline in fixed and variable interest rates has been attributed to the PPP rate, which was 1.00%.
Credit Standards and Loan Terms
As the COVID-19 pandemic took hold of the U.S. and the economy took a nosedive in the second quarter of 2020, nearly half of the respondents (48%) to the Federal Reserve Bank of Kansas City's Small Business Lending Survey changed credit standards for borrowers. Of that group, 44% on net reported tightening their credit standards—a 26% increase from the first quarter.
In addition to stricter credit standards, lenders also tightened their loan terms starting in the second quarter, citing the grim economic outlook. The 3 main standards that lenders tightened were collateral requirements, use of interest rate floors and loan covenants, according to the survey.
Conditions That Affect Small Business Loan Costs
While a lender will review your credit score and business revenue, there are other conditions and factors that influence the cost of a business loan over time.
Collateral
Many conventional loans will require a borrower to offer some type of collateral to secure the loan. Collateral can be real estate, equipment, invoices and more. Securing your loan with collateral means you'll often be able to get a lower interest rate as well as higher borrowing limits. This is because the lender has recourse to seize your pledged collateral if you default on your loan, which makes lending less of a risk.
Time
While lenders will consider your time in business when reviewing you for a business loan, there are a couple of other aspects of time that can impact your business loan costs: the application process and the loan repayment period.
First, conventional bank and SBA loan applications, which offer the most competitive interest rates and repayment terms, take some time, sometimes a few months. If you aren't in a rush for funds and you meet minimum lender qualifications, taking the time to apply could get you a lower rate and equate to lower payments.
Additionally, your repayment term will impact your loan costs. For instance, typically short-term loans and options have higher interest rates as well as more frequent installment payments than long-term loans. Although it's important to note that long-term financing can sometimes lead to higher interest costs in the long run compared with short-term loans, which are designed to be paid off quickly.
Loan Amount
Whether you're searching for small business bank loans or SBA loans, your loan amount is another factor that could impact your cost of financing. Think of it this way: The more you borrow, the more risk lenders generally take on. This is where collateral can help.
Reason for Borrowing
The reason you're borrowing money or the way you'll be using your funds can play into your business loan.
For example, if you're seeking startup business loans, this type of financing is viewed as a riskier proposition for most lenders, and will undoubtedly have an impact on the cost of your loan. In contrast, with equipment financing, the equipment serves as collateral for the loan, making it less risky for lenders to loan you funds.
Business Loan Repayment Calculator

Knowing your business loan rate is not enough to fully understand the cost of a loan. Several business loan calculators exist online to help you develop a rough estimate of what a loan costs over its lifetime. Since the cost of a business loan can have drastic consequences for your business's financial health in the long run, it's important to understand the true cost of a loan.

When you use a business loan calculator, "How much can I borrow?" is a question that is answered in plain terms. For instance, if we were to use a business term loan repayment calculator, we would see that a loan of $225,000 over 36 months at an interest of 9% would cost about $7,155 a month.

Also, look for a "total interest paid" section of a loan repayment calculator, as this tells you how much you paid beyond the principal of the loan. For our example, the borrower would have paid nearly $32,580 in interest alone.
Compare Small Business Loan Costs Before Deciding
A small business loan is never free of charge. To understand just how much a small business loan could truly cost you, use a business loan repayment calculator.
Before you agree to a loan, compare the calculated total cost of each loan offer to see which is priced the lowest. This is one of the most effective ways to keep your business finance loans affordable. Do your homework to find the best small business loan for you.
Frequently Asked Questions
How do I qualify for a small business loan?
Different small business lending institutions have different qualification requirements, which can vary depending on the loan type. Generally, you'll need to meet minimum credit score, time in business and revenue requirements. For small business bank loans, you'll likely need at least a 650 credit score to be considered as well as 2 years in business.
Alternatively, nonbank lenders are more lenient and offer financing options for businesses that have only been in business for a few months. They also accept lower credit scores (e.g. 500).
Can I get a business loan with bad credit?
Thanks to the variety of lenders on the market, business finance loans with bad credit are available. Keep in mind that funding for riskier loans typically equates to higher business loan rates, more frequent payment installments and shorter repayment windows. Funding for business owners with poor credit is most often found through non-bank, alternative lenders.
Do startup business loans exist?
While getting funding for a startup business can be challenging, there are options. Borrowers might secure loans through crowdfunding, venture capital and angel investors. SBA loans are available for startup funding, too. Also, consider small business grants to obtain the financing you need to get started.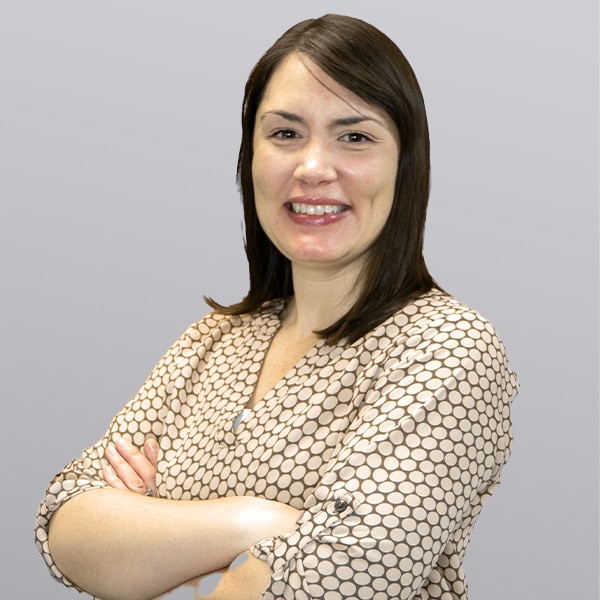 Erin Ryan
Social Community Manager, Senior Writer and Editor at Fast Capital 360
Erin has more than 15 years' experience writing, proofreading and editing web content, technical documentation, instructional materials, marketing copy, editorials, social copy and creative content. In her role at Fast Capital 360, Erin covers topics of interest to small business owners, including sales, marketing, business management and financing.