Our Guide to the Best Small Business Loan Rates
What is the interest rate on a business loan? Current small business loan rates can start as low as 2% or 3% from conventional banks or 7% for some online lenders.  
Ultimately, the interest rate on a business loan will be determined by the type of loan, lender, credit score and other factors. Finding the best business loan rates will help you finance your small business's growth and make worthwhile investments.
Every business has different needs; we're here to help you find your best loan option and small business loan rates.  
Commercial Business Loan Rates at a Glance
Different lenders offer a wide variety of business loan rates—not to mention there are various ways to communicate rates—so it's difficult to determine the typical business loan interest rate.
Here are some of the most popular business funding models on the market, along with their interest rates or factor rate from some lenders:
A factor rate is another way lenders add costs to the funds they provide. With invoice financing or an MCA, the cost of funding is added to your program at the very beginning, unlike interest and APR rates that annualize over time. 
What Goes Into a Business Loan Rate?
Loan interest rates aren't going to be one size fits all. After applying for a small business loan, a lender will review several factors before finalizing the loan and rate. Here are some common factors that could influence your loan interest rate: 
Credit score

Industry

Monthly revenue

Time in business
Both your personal and business credit score will be assessed by lenders to determine business loan rates. 
Business loans with low interest rates are often reserved for those with the strongest financial standing. The amount of time you have been in business, as well as your monthly revenue, can give lenders an idea of your needs, your ability to make payments and your commitment. Having substantial collateral such as home equity or equipment can help you secure a loan.
What About SBA Loans?
Business loan rates can vary dramatically among traditional loan options, such as short-term loans or merchant cash advances. Because of the consistency and often manageable payment terms, many small business owners are looking for SBA loans, which are secured loans regulated by the Small Business Administration.
Although SBA loan rates are often lower and much easier to manage than conventional loans, it should be noted they have stringent requirements, and in many cases, a difficult application process. Because of this, there may be a wait of several weeks or even months before a bank approves an SBA loan application.
On the other hand, a business owner can expect more lenient eligibility requirements and, in many cases, faster access to funding for loans with higher interest rates.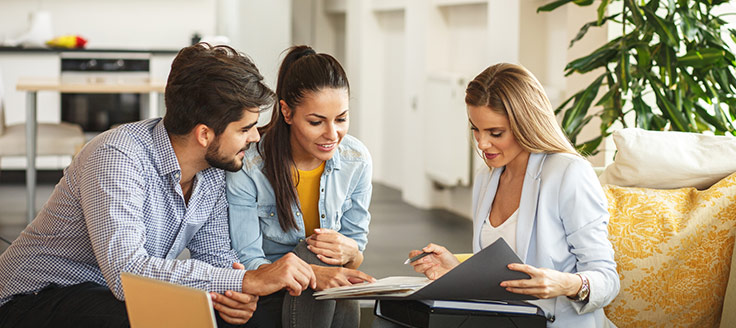 Common Hidden Fees for Small Business Loans
Small business loan interest rates aren't the only fees you may be paying after your loan is finalized. In some cases, you might end up caught with hidden fees that leave you owing more money than you initially imagined.
Here are some  common fees that can add to the cost of your loan:
Application fees

Processing fees

Prepayment fees

Service fees

Closing fees

Guarantee fees

Origination fees
Being aware of these hidden fees will help you better compare business loan rates and make the best decision for your business.
Application and processing fees can be especially burdensome, as these fees don't guarantee you will receive a loan. In fact, you may need to pay for application and processing fees with multiple lenders before your loan is approved.
Certain fees, such as late payment fees or prepayment fees, are punitive. Like processing and application fees, origination fees serve as a way to compensate for the time and effort put into assessing your application and approving your loan. Sometimes an origination fee may be taken off the principal sum you receive on your loan.
Although many lenders will have at least one of these fees, the added cost may vary widely. 
For Example

An application fee might be a lump sum payment of a couple hundred dollars or less, whereas an origination fee could result in up to 1% or 2% of your loan being removed from your principal.
Remember, comparing only business loan interest rates won't give you the full picture when making financing decisions.
Finding the Best Business Loan Interest Rates
When it comes to small business loan interest rates, a little bit of research and a willingness to shop around for the right lender will go a long way. After all, securing working capital is a necessity for many small businesses. By staying informed, you can track down the best business loan rates to build your company.
Eric Ortlieb
Business Advisor at Fast Capital 360
Eric Ortlieb has been a Business Advisor with Fast Capital 360 from the start and has helped thousands of small businesses grow with creative, fast and flexible funding options. His focus is on helping business owners achieve healthy returns on investments, improve profit margins and grow their revenue.