Securing capital for business expansion is a problem that plagues many small business owners. Fortunately, a Small Business Administration (SBA) loan can help you bridge the gap in your company's finances.
The 5 Steps to the SBA Loan Process
Applying for SBA loans can be broken down into the following 5 steps.
1. Determine Your Eligibility
The first step for how to get a small business loan is to figure out if you qualify. 
Sound finances and a fair-to-good credit score are essential for those wondering how to obtain a small business loan from the SBA. Minimum credit scores for an SBA loan can fall between 620 and 650, depending on the lender. You'll also need to have collateral for your loan and be prepared to give a personal guarantee from every owner who owns at least 20% of the business.
Furthermore, SBA 7(a) loan requirements dictate that you have to:
Be a small business

Be a for-profit business

Do business in the United States

Have invested equity

Have exhausted financing options

Have been in business for more than 2 years
As there are many eligibility requirements, speak with your lender to get a full list of every requirement you should check off to qualify.
SBA 7(a) Loan Rates
According to the Federal Reserve System's 2017 Survey of Terms of Business Lending, SBA 7(a) loan rates for commercial and industrial loans had a weighted average of 6.05% across all banks. 
2. Find the Right SBA Loan Provider
One common misconception is that the SBA provides loans, which isn't the case. An SBA-approved lender actually finances the loan and the SBA guarantees a portion of the loan, up to 85% in some cases. An SBA loan guarantee equates to less risk for lenders and favorable borrower terms.
It's crucial to look for a lender that has experience with SBA loans. There are some questions you should ask, such as:
Is this provider familiar with your industry?

Do they dedicate themselves exclusively to SBA loans?

Are they easy to communicate with?
3. Get Your Paperwork Together
Be prepared to submit a great deal of paperwork when you're applying for an SBA loan. Start collecting these items as soon as you know you're eligible for the loan:
Personal background statement

Resume

Business plan, which should build an argument for how you'll repay the loan

Financial statements, including

profit-and-loss statements

Detailed information about how you plan to use the loan

Credit reports, both personal and business

Income tax returns, both personal and company, for the past 3 years

Collateral

Legal documents as they relate to the company, such as leases, business licenses, articles of incorporation, etc.
While this may seem like a long list, in reality it isn't exhaustive. (Remember, the process is quite involved.) Additionally, if you have business partners, you need to make sure everyone is on board since you'll all have to submit documentation.
4. Complete the SBA Loan Application and Forms
Once you've gathered all your paperwork, it's time to send the SBA forms. The primary documents involved in SBA loan applications include:
Get Your Business Loan Faster
5. Close Your Loan
Once you've gone through the SBA loan process and your loan has been approved, you'll work with your SBA lender to get your money. The lender will underwrite the loan, approve the application and close on the loan.
How Hard Is it to Get a Small Business Loan?
Many small business owners wonder how hard it is to get an SBA loan. It's important to know the process involves a lot of paperwork and there are many requirements needed to secure a small business loan.
If you plan to apply for an SBA loan, consider the loan you're applying for, whether a microloan, SBA 7(a) loan or 504 loan. Be aware that the process can be complicated and it may be hard for certain individuals and businesses to be approved.
You may have trouble securing a small business loan if you have less than ideal credit, your business hasn't been running for very long, your annual revenue is low or you have no business plan.
These loans aren't meant for struggling businesses either, and you may run into issues if you've defaulted on a student loan or have a criminal past.
But the good news is, if you have excellent credit, your annual revenue is in good shape and you meet qualification requirements, you exhibit the characteristics of a strong candidate.
Does Getting an SBA Loan Take a Long Time?
The amount of time it takes to finalize an SBA loan varies. Expect the process to take a minimum of 60-90 days. Applications for larger amounts may take longer for the lender to evaluate.
We recommend that you take the time to thoroughly understand all the steps and requirements before you get started. It may be helpful to speak with a loan advisor to get a better picture of how long your timeline will be.
What If My SBA Loan Application Is Denied?
If your SBA loan application is denied, you still have options when it comes to getting a small business loan or accessing funds to grow your company. Consider crowdfunding, small business grants or online lenders who offer alternative financing options, including:
Final Details for How to Get a Small Business Loan
Getting a small business loan can be a life-changing milestone for a business owner. Given the importance, be as prepared as possible. Follow the steps we've outlined above and read our complete guide to small business loan applications. Visit the SBA website too, another great resource that provides further information about how to get an SBA loan.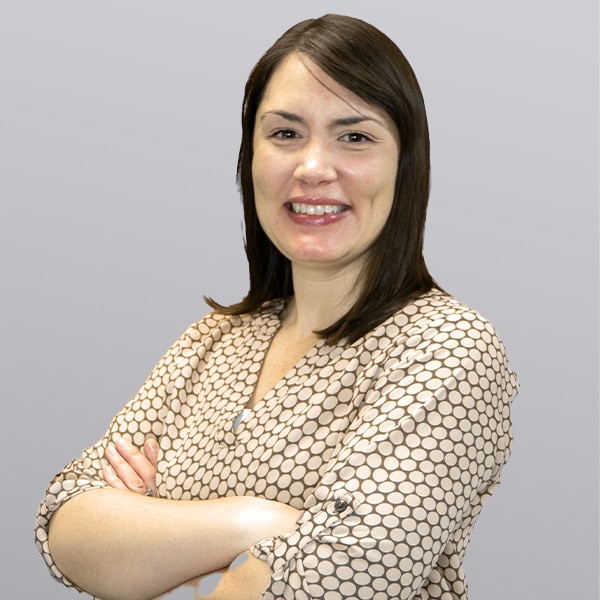 Erin Ryan
Social Community Manager, Senior Writer and Editor at Fast Capital 360
Erin has more than 15 years' experience writing, proofreading and editing web content, technical documentation, instructional materials, marketing copy, editorials, social copy and creative content. In her role at Fast Capital 360, Erin covers topics of interest to small business owners, including sales, marketing, business management and financing.