Best Business Loans for Immigrants (and Where to Find Them)
As a line from the popular Broadway musical "Hamilton" says, "Immigrants! We get the job done." That declaration transcends the stage. America is a nation made up of residents who largely immigrated from other countries or descended from immigrants.
Not surprisingly, roughly 1 in 4 Main Street businesses were founded by immigrants, while nearly half of Fortune 500 companies were started by first- or second-generation Americans. 
Despite these figures, it's not always easy to find small business loans as an immigrant. Thankfully, there are options available.
9 Small Business Loans for Immigrants in the U.S.A.
As an immigrant business owner, you could pursue several financing options, including government-backed small business loans for immigrants and entrepreneurs.
1. Small Business Administration Loans
The Small Business Administration (SBA) can provide loans to immigrant entrepreneurs, provided they are lawfully in the U.S. and have an appropriate work visa. 
There are many types of loans available, including those for: 
Starting a business

Handling disasters

Purchasing fixed assets

Securing operating capital

Exporting goods 
These loans have the added protection of being backed by the SBA in the case of borrower default, making them less risky to lenders.
Funding can range from $500 to $5 million, depending on the loan, though certain loans have restrictions on the use of funds. Be sure to check with an SBA lender before applying. 
To be eligible, an applicant must:
Operate a for-profit business

Conduct business in the U.S.

Invest equity into the business

Exhaust other financing options
2. U.S. Department of Agriculture Loans
These government-guaranteed business loans for immigrants and others are designed for small businesses and nonprofits. 
Loans are serviced by lenders, such as banks and credit unions, in areas with 50,000 or fewer residents.
Funds can be used for the following needs:
Working capital

Equipment 

Inventory

Business expansion
3. Microenterprise Development Program for Refugees
If you're searching for a government small business loan for immigrants, this program offered through the Office of Refugee Resettlement may be another option to consider. Refugees who are not yet citizens are eligible. Up to $15,000 in funding is available to help applicants start, maintain or grow a small business. Training is also offered.
4. Minority-Specific Lending
Some immigrants could seek minority-specific loans if they belong to an ethnic or social minority group. 
Additionally, the Minority Business Development Agency, a department of the U.S. Department of Commerce, does not directly provide loans but, through federal grant funding, provides assistance for business owners to find unique avenues to capital.
The agency recommends visiting a Minority Business Center to get specialized assistance for your business. Be sure to bring loan documentation, including your loan application, background information, a business plan, tax returns and bank statements.
5. Crowdfunding
Crowdfunding platforms post your business idea and allow interested parties to invest in it. Kiva, for example, is a platform where approved businesses can seek investments starting as low as $25 per lender. Mainvest is a similar loan crowdfunding platform.
6. Term Loans
Business term loans are used for long-term investments, including equipment, debt refinancing and commercial real estate. With long-term business loans, you receive a one-time capital infusion and pay it back over the term.
There are unsecured business term loans and secured business term loans. With unsecured loans, you're not required to offer collateral to obtain the loan, though you may have to provide a personal guarantee. If your business can't repay the loan, you'll be personally responsible. Also, you'll likely have a higher interest rate and shorter repayment window than you'd find with a secured loan.
7. Merchant Cash Advances
Though not technically a loan, a merchant cash advance (MCA) is a lump sum of capital provided to an approved applicant against their business's future sales. 
Though this type of financing is costly, it's an option for business owners with low credit scores and those who need near-immediate access to capital. Once approved for an MCA, a business could receive funding as little as a day.
The business will pay back the funding in daily or weekly installments, typically through automatic remittances. Additionally, repayment periods can be as few as 3 months or as many as 18 months.
8. Business Lines of Credit
Like a credit card, a business line of credit gives a business owner access to capital that can be spent as needed. With revolving credit lines, as the money is paid back, the line of credit replenishes itself, and any available funding can be spent. Interest is paid only on the amount the business owner spends.
A business line of credit can cover various expenses, including paying employees or investing in projects to grow your company.
9. Equipment Financing
If you need new business equipment — such as a computer, tractor or oven — to either expand your business or update old and broken equipment, this type of financing can help you cover the expense.
With equipment financing, you can fund either a percentage or the entire cost of the equipment. Some repayment terms can span from 1 year to 5 years, and business owners could receive the funding within a couple of days of approval.
Things to Know About Business Loans for Non-U.S. Citizens
Remember that your citizenship status can impact what loans you can access and how much you can borrow. Some small business owners might find it more convenient first to obtain citizenship so they could be considered for more financing options and higher loan amounts.
U.S. Citizenship Status
Depending on the lender, it can be beneficial to be a full U.S. citizen to apply for an immigrant small business loan program. 
Lenders are likely to consider non-citizens a higher risk and potentially reject their funding requests. However, business owners with temporary citizenship status can obtain a loan co-signer — one who is a U.S. citizen — to help open doors to more lenders.
If you'd like to obtain citizenship but find it's too costly a venture for you, some lenders offer loans to help immigrants become full U.S. citizens. These loans cover only the legal fees and application costs and may range from a few hundred to a few thousand dollars.
Loan Requirements
Lending institutions require the same information and documents from native-born and immigrant loan applicants. While not all banking or lending services will need the same documents to apply, having as much handy as possible will make the process smoother.
Credit History
If you're looking for an immigrant business loan, it's important to build your credit in the United States. Despite how your finances look in another country, many U.S.-based institutions will require a U.S. credit history.
Immigrant Finance recommends that immigrants obtain a U.S. credit card to help build a history. Other factors, such as paying rent and utility bills on time and minimizing debt, can also help build positive credit scores.
Business History and Assets
Lenders will look at your time in business, available collateral, ongoing debt load, the business's cash flow and what industry the business is in when considering whether you qualify for a small business loan.
Other Documents
Lenders may require 1 or more of the following documents to process a business loan application. 
Social Security number (SSN)

Individual Tax Identification Number (ITIN)

Immigrant visa
A Social Security number is only permanent for U.S. citizens or people with lawful alien status. While those on a working visa or work approval status might have a Social Security number, it is usually temporary. 
To obtain a non-temporary SSN, you'll need to become a citizen. Citizenship is not a legal requirement to get a loan, though, and some lenders will not ask for a permanent SSN, but several major players in the lending business do.
Some lenders will accept an Individual Taxpayer Identification Number (ITIN) in place of an SSN. According to the IRS, an ITIN is a 9-digit number issued to people who must have a U.S. taxpayer ID number but don't have — or aren't eligible for — an SSN. You can obtain an ITIN by completing and submitting a W-7 form.
It's also important to note that an immigrant must have a visa to work and live in the U.S. In most cases, a petition must be filed and approved by the United States Citizenship and Immigration Services before applying for the visa at a U.S. Embassy or Consulate if you live outside of the U.S.
Ready to apply for business financing?
Recommended Lenders for Immigrant Business Owners
There are countless types of loans for many needs, and just as many places offer such funding. Each type of lender offers its pros and cons.
Banks or Credit Unions
When business owners think of lenders, it's likely the "big banks" that come to mind. International and national chains and local and regional banks or credit unions can offer business financing at competitive rates and terms. However, business owners often find these institutions have a much higher qualifying bar. 
If you're a business owner with a fair or poor credit score (about 660 or lower), or if you've been in business for only a short time, it can be challenging to qualify for funding from conventional lending institutions. If you do qualify, it can take several weeks to go through the application and approval process and finally have funds reach your pocket.
Alternative Lenders
Small business owners can also seek funding from alternative lenders, including online financing providers.
Online lenders offer less strict requirements and faster approval times for business funding. An alternative lender can also get you more immediate access to your funding, sometimes within a day of approval. They're also more inclined to lend to small businesses, where big banks may see them as a risk.
Fast Capital 360 offers a wide variety of funding for operational needs. Whether you need cash for working capital or specific equipment, there is an assortment of financial products to assist immigrant loan seekers.
Alternatives to Business Loans for Immigrants
Alternatives to immigrant loans for small business owners are industry grants. Grants are essentially free money you do not have to pay back. This type of funding could benefit those looking for small business loans for new immigrants, as many lenders do not fund startup businesses. 
Consider applying to a grant program designed explicitly for minority entrepreneurs. The application process for grants is similar to contests in which winners are chosen based on the merit of their submissions.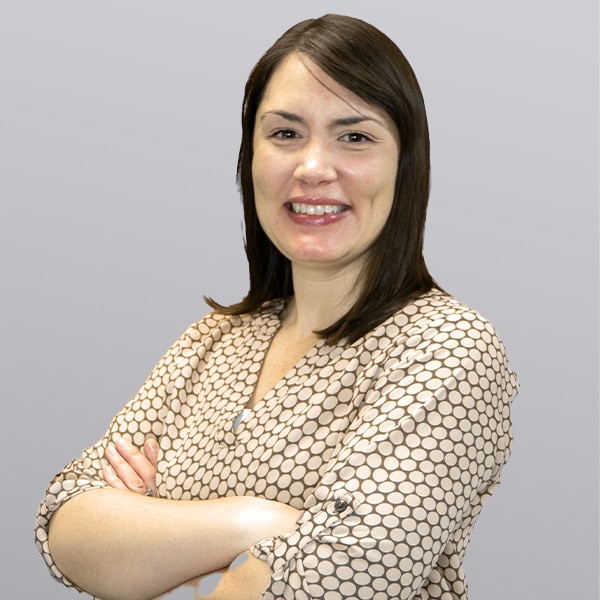 Erin Ryan
Social Community Manager, Senior Writer and Editor at Fast Capital 360
Erin has more than 15 years' experience writing, proofreading and editing web content, technical documentation, instructional materials, marketing copy, editorials, social copy and creative content. In her role at Fast Capital 360, Erin covers topics of interest to small business owners, including sales, marketing, business management and financing.