Why firms need financing can vary, from expanding locations to hiring staff to financing renovations. 
Find out additional reasons why you might seek a loan for your business and what to consider when you're in search of capital.
What Are Business Loans Used For?
Many small business owners obtain financing at one time or another. Case in point, approvals of just one Small Business Administration program alone totaled more than 42,000 loans in 2020. This equaled $22.55 billion in financial support. 
Imagine how many more funding requests were approved when you factor in other SBA loan programs, conventional loans and alternative financing products. As you might expect, there's more than 1 reason entrepreneurs turn to small business loans. Here are a few common ones: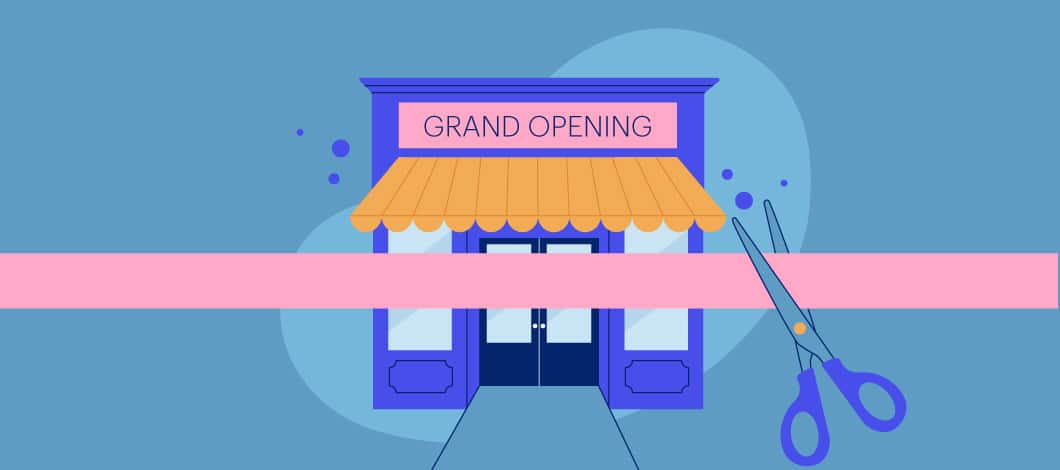 Starting a Business
It's hard enough to open a small business and maintain the positive cash flow needed to survive. After all, nearly one-third of small businesses close up shop within 2 years. 
Needless to say, when it comes to capital, it can be challenging to cover startup costs without the proper financial backing. That's why many entrepreneurs just starting out often seek financing.
Running a Business
Success requires hard work, consistent sales and solid profit margins. In addition, it often requires capital to fund expenses and opportunities. 
Depending on their needs, many small business owners seek long-term or short-term loans when they lack business capital. Loan programs are available to finance unexpected costs that often accompany running a business or maintaining operations during a slow period.
Related: Best Seasonal Business Loans and Financing
Expanding a Business
You've heard the phrase, "It takes money to make money." If you've established yourself in your industry and gained brand recognition, it could be a good move to keep building on what's working. 
At this stage, some business owners prefer to use other people's money (e.g., financing) instead of tapping into their reserves. 
8 Specific Business Loan Reasons Entrepreneurs Use Financing
There are many good reasons to get a loan, whether you're funding a startup or financing the needs of an established business. Even small business owners dating back to early civilization would agree. After all, Mesopotamian farmers would borrow seeds to cultivate their fields. 
Fast-forward a few thousand years, and the reasons might have changed, but the need to nurture growth and sustain production is still very real. 
Here are 8 reasons why funding is important for a business:
1. Chart a New Course
Whether you're just starting out or looking to pivot directions, a business loan could provide the financial nudge you need. Indeed, as the pandemic has shown, sometimes changing the status quo is vital to survival. However, such changes can be costly and often require capital outlays that your current resources can't support.
2. Bolster Online Presence
Just when you thought ecommerce couldn't grow much more, the pandemic has led to an even greater surge in online shopping. If your business didn't have a web presence before, now is the time. 
Perhaps you're looking to improve your website, create one if you haven't already or build an online store. Or maybe you're interested in increasing your online advertising. Whatever the case, this is a great time to expand your presence on the web. However, that expansion could come with a price tag that may be out of reach without financial backing.
3. Buy Equipment
Sometimes you need a new piece of equipment, technology or machinery to run your business or grow. This could be a welding machine for an auto shop, a bus for a preschool or even a tractor for a farm. 
Often with equipment financing, the item you're using the funds to purchase serves as collateral for the loan. In some cases, when you're purchasing equipment with a loan, you could fund up to 100% of the item's value.
4. Purchase Inventory
Along the same lines, purchasing inventory is another reason many business owners apply for financing. Maybe you're stocking up to prevent shortages, taking advantage of bulk order pricing or purchasing new product lines to appeal to more customers. 
Whatever the case, inventory financing or another loan type could help you cover the cost of a bulk purchase or restocking expense.
5. Cover Operating Expenses
Many business owners turn to financing to help with operating expenses, including advertising, payroll, rent, utilities and inventory costs. While there are many financing options out there, some entrepreneurs turn to working capital loans for a one-time infusion of cash. 
For those seeking a flexible cushion that can be accessed as needed, a business line of credit is another popular alternative.
6. Pay for an Emergency Expense
You might consider taking out a small business loan for an "uh oh" moment, such as an unanticipated repair, tax bill or insurance premium increase. Sometimes you might not have enough money in savings to cover an unexpected expense. This is just one reason why firms need short-term financing. Commonly, alternative online lenders are able to offer fast emergency financing when you need it.
7. Consolidate Debt
If you have multiple outstanding debts, you might try to take a loan out for the total sum you owe and pay them all off. Debt consolidation could be particularly helpful if you could secure a lower interest rate and more favorable repayment terms. 
Additionally, instead of owing multiple creditors, you'd manage a single business loan, routine installment payment and repayment term instead. This could help you stay organized and on top of your repayment schedule.
8. Finance Real Estate Changes
Use loan proceeds to pay for construction projects or renovations that might be necessary to revamp your existing location or open another business front. You also can use a loan to purchase a building or lease a new space. Small business financing, such as an expansion loan, can help you remodel or move so you can maximize your reach.
Business Loan Uses by Percentages

According to the Federal Reserve Banks' Small Business Credit Survey of 2022, here's the percentage breakdown of reasons firms applied for financing:

Meet operating expenses, such as wages, rent and inventory (62%)
Expand business, acquire business assets or pursue opportunities (41%)
Refinance or pay down debt (30%)
Replace capital assets or make repairs (29%)
Need Business Financing? Questions to Consider
Why do business firms need financing? According to the U.S. Chamber of Commerce, competition is increasing for small business owners around the country. 
Whether you're seeking a loan to survive or thrive, you have options when it comes to getting small business funding. From new technology to real estate, payroll to inventory and more, financing can help you cover expenses or investment opportunities that surface, anticipated or not. 
Be sure to ask yourself the following questions when you're researching ways to get financing:
How much money will I need?
How quickly do I need the money?
What payments can I afford to make?
What exactly will I use the funds for?
How much risk is involved in the project I'm funding?
Will I need short- or long-term financing?
What will the interest rate be?
What will the repayment terms look like?