Is It a Good Idea to Use a Personal Loan for Your Small Business?
If you're wondering, can you use a personal loan for your business? The answer is yes. (Just Google "personal business loans." You'll find lots of results.) 
Here's the real question, though: Should you?
Find out whether personally financing your company is the best option for you — and how to go about it.
Business Loans vs. Personal Loans: What You Need to Know
Before you consider applying for a personal loan to help you start a new business or take your existing business to the next level, you need to know the difference between personal loans and business loans. Whether you're considering a personal line of credit or a personal term loan to fund your business, there are a few factors you should consider.
Eligibility and Approval
According to Goldman Sachs Group, you should have a minimum credit score of at least 660 if you aim to take out a personal loan. That score is considered a "fair" credit rating according to FICO. Your personal income also will be considered. 
In contrast, business cards and loans may prove difficult to obtain unless you already have a business credit score established and meet minimum annual revenue requirements and time in business.
Additionally, taking out a personal loan for your business can require less paperwork than applying for a conventional business bank loan. Taking the personal loan route can be speedier than applying for a conventional business bank loan, too.
Collateral and Personal Liability
Business loans may require you to put up collateral to secure your loan. Personal loans, however, are often unsecured if you meet minimum lender credit requirements, meaning you don't need to offer assets as security for the funds you borrow.
Additionally, business loans typically have the key benefit of limiting your personal liability. In other words, the loan is essentially taken out by your business, which is distinct from you. Unless you personally guaranteed a business loan, you likely wouldn't be held responsible for it. Further, your personal FICO score can remain unaffected by how your business loan is handled.
In contrast, with a personal loan, your personal credit score is on the line if you're unable to make your payments. 
A drop in your personal credit score can have a significant impact on any future loan terms, such as for a car, house and store credit card. A low personal credit score can also affect leasing terms, deposit requirements for new utilities and more.
Terms
A downside to personal loans is that they may have higher interest rates than business loans offered by conventional banks. According to November 2019 consumer credit data from the Federal Reserve, annual percentage rates for 24-month personal loans was 10.21%. 
According to the most recent collection of business lending terms from the Federal Reserve, commercial and industrial loans made by all commercial banks had a weighted average effective loan rate of 3.16%. 
As such, personal loans can be the costlier option if you're deciding between a business loan or personal loan for business.
When to Consider a Personal Loan for Your Business
Most of the time, conventional business loans are superior to personal loans if you're trying to finance your small business. However, the qualification standards and application requirements are typically more stringent. 
Here are 3 instances using a personal loan to fund your business might make sense:
1. You Don't Qualify for Conventional Business Loans
Many small business owners don't qualify for small business loans. This may be because they're in the start-up phase or have too much outstanding business debt.  When borrowers are denied conventional business financing, they may turn to personal loans to fund their company.
While personal loans can have higher annual percentage rates (APRs) and lower limits than conventional business loans, they can allow you to build your personal credit score, which could help you qualify for a standard business loan in the future.


2. You Don't Have Collateral
Personal loans are often unsecured, meaning you don't need to provide collateral to get approved for funding. In contrast, lenders may require you to put up collateral for a business loan. However, many small business owners aren't in a position to offer up assets, such as the following, to secure funding:
Personal vehicles

Home equity

Inventory

Equipment

Accounts receivable (i.e., unpaid invoices)
If this sounds like you, consider turning to unsecured personal loans to get approved for a loan without the need to put up collateral.
3. Your Funding Needs Are Varied
You can use a personal loan for any business expense. In contrast, some business loans have usage restrictions. For instance, some conventional business loans can't be used to refinance debt.  Additionally, depending on your lender and your creditworthiness, funds of up to $100,000 can be available, though the typical personal loan amount is about $8,000, according to the Chamber of Commerce.
Know Your Credit Score Before Getting Your Loan
Before you decide to start applying for either a business loan or a personal loan for your small business activities, you should first know what your credit score is. Many of America's top lenders use FICO scores to gauge whether a prospective borrower is financially trustworthy.
It's crucial that you keep your FICO credit score as high as possible.
Usually, your FICO score is the first thing that lenders look at when they review your personal loan application. To find out what your score is, input your personal information on one of the several online FICO score calculators, which retrieve their data from the top credit reporting agencies like TransUnion and Equifax.
Ideally, you will want to shoot for a FICO score in the 800 range. This is the top bracket, and scores in this range typically get approved without delay. Also, the higher your credit score, the better terms you'll receive. That being said, you can still get approved for loans with bad credit or no credit history.
Below, we've outlined what each FICO score means so that you can get a better read on your credit score:
Very Poor: 300-579

Fair: 580-669

Good: 670-739

Very Good: 740-799

Exceptional: 800-850
The 300-850 credit scoring model is most commonly used to evaluate personal creditworthiness. 
If you decide to apply for a business loan instead of a personal loan, lenders can also consider a separate business credit score which is typically rated on a 1-100 scale. Alternatively, they may consider your FICO Small Business Scoring Service score, which is specific to small businesses, and ranges between 0 and 300.
Consider that if you want to build a business credit score, taking out a loan in the business's name is one of the best ways to accomplish this — assuming, of course, that you repay your business loan on time. 
Where to Find a Personal Loan for Your Small Business
Whether you're thinking about taking out a personal loan for a business vehicle, to buy inventory or fund your startup, a personal loan for your business may be able to help. Find a personal loan for your business at a large national bank, small regional bank or credit union. 
You also can find personal loans online for your business through lending marketplaces and alternative lenders. Another option to consider is requesting a loan from a family member or private investor. 
Is a Personal Loan for Your Business Right for You?
When considering a personal loan for business use, weigh your options. Compare rates and repayment terms to determine which funding type is best for you. Ask for quotes from a variety of traditional and alternative lenders to see if you can qualify for a loan of the right size, at the right term length and at an affordable rate.
If you're a new company that hasn't yet established itself, a personal loan for your small business can provide an opportunity to build your personal credit score, generate revenue and get your company off the ground.
While "personal business loans" isn't an accurate phrase, you can use personal loans to fund your business. 
As your company develops, consider pursuing business loans to separate your personal and company finances and start building your business credit history.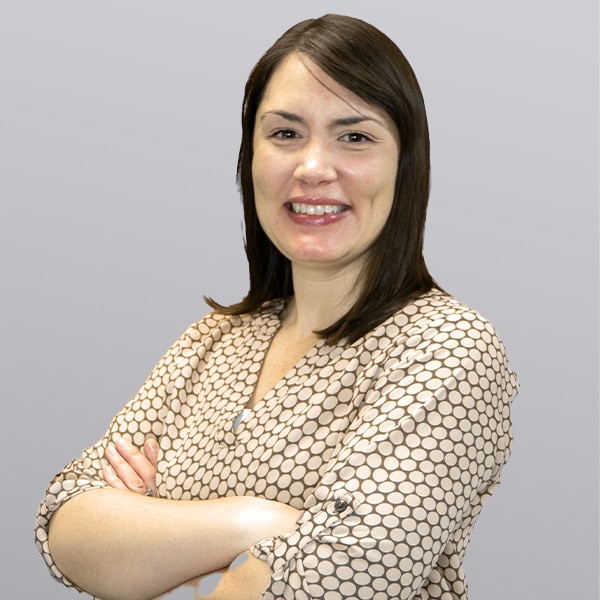 Erin Ryan
Staff Writer and Editor at Fast Capital 360
Erin has more than 15 years' experience writing, proofreading and editing web content, technical documentation, instructional materials, marketing copy, editorials and creative content. In her role at Fast Capital 360, Erin covers topics of interest to small business owners, including sales, marketing, business management and financing.