Is It a Good Idea to Use a Personal Loan for Your Small Business?
If you're wondering, can you use a personal loan for your business? The answer is yes. (Just Google "personal business loans." You'll find lots of results.) 
Here's the real question, though: Should you?
Find out whether personally financing your company is the best option for you — and how to go about it.
What Is a Personal Loan for a Small Business?
A personal loan is a funding amount you acquire through a bank, credit union or even an online lender to finance various needs, including the following:
Vehicle purchase

Home renovations

Wedding
While you can use a personal loan to start a business or for a business investment, check that your lender doesn't have rules restricting how you can spend your funds.
In general, you have two main options for personal financing — a term loan or a line of credit.
Term Loan:

With a personal term loan, you'll have access to a lump sum of funds that you can use to make an upfront purchase or investment. You'll repay the money, with interest, over a set period, usually a maximum of 5 to 7 years.

Line of Credit:

This funding is best for an ongoing project, such as construction, when you might not know how much money you'll need over a period of time. With a line of credit, you'll have access to funding you can withdraw in part or in whole and then repay within a term. Your funding amount replenishes once you pay off what you borrow.
You could also get approved for a personal credit card and use it to cover business expenses. However, note that personal credit card rewards and protections might not be as helpful for complex business needs.
How to Get a Personal Loan for a Business
The specific requirements will depend on each bank or credit union, or alternate lender if you apply for personal business loans online.
However, any lender will usually consider the following elements before approving your loan:
Personal credit score:

Some lenders will look for a minimum credit score of

640

to

660

, which is considered "fair" according to FICO. 

Income:

Your steady, annual gross income will affect how much funding lenders will approve. 

Debt to income ratio:

Lenders will evaluate your current

debt to income (DTI) ratio

to determine whether you can afford to take on additional debt repayments.

Net worth:

In addition to your income, lending institutions will also want to know about other financial assets (e.g., property, investments).
When to Consider a Personal Loan for Your Business
Here are 3 instances when using a personal loan for your small business might make sense:
1. You Don't Qualify for Business Loans
Some small business owners might not qualify for small business loans if they're in the start-up phase or have too much outstanding business debt. When borrowers are denied conventional business financing, they could turn to personal business loans to fund their company.
While personal loans can have higher annual percentage rates (APRs) and lower limits than conventional business loans, they can allow you to build your personal credit score, which could help you qualify for a standard business loan in the future.
2. You Don't Have Collateral
Personal loans are often unsecured, meaning you don't need to provide collateral to get approved for funding. In contrast, lenders may require you to put up collateral for a business loan; these assets can include the following:  
Personal vehicles

Home equity

Inventory

Equipment

Accounts receivable (i.e., unpaid invoices)
If you can't offer an item or an amount of cash to secure funding,  consider turning to unsecured personal loans to get approved for a loan.
3. Your Funding Needs Are Varied
You can usually apply a personal loan to any business expense. In contrast, some business loans have usage restrictions. For instance, some conventional business loans can't be used to refinance debt.  
Business Loan vs. Personal Loan: Pros and Cons
Before you consider applying for a personal loan to help you start a business or take your existing business to the next level, you need to know the difference between personal and business loans. Whether you're considering a personal line of credit or a personal term loan to fund your business, there are a few factors you should consider.
Personal Business Loans Pros
Personal Business Loans Cons

✔

Lower barrier to approval

✖

Lower funding amounts

✔

No collateral

✖

Shorter terms
Eligibility and Approval
Business cards and loans may prove difficult to obtain unless you already have a business credit score established and meet minimum annual revenue requirements and time in business. This can be a tough hurdle if your business is new or hasn't yet started operations. However, if you use a personal loan to start a business, you'll be judged by only your personal financial picture.
Additionally, taking out a personal loan for your business can require less paperwork than applying for a conventional business bank loan. Taking the personal loan route can be speedier than applying for a conventional business bank loan, too. According to Credible, a bank or credit union can approve a personal loan in 1-7 days. In contrast, a bank or credit union could take several weeks or more than a month before approving a business loan. Note that online lenders move at a faster approval pace for personal and business loans, often approving funding in 5 days or fewer.
Collateral and Personal Liability
Business loans may require you to put up collateral to secure your loan. Personal loans, however, are often unsecured if you meet minimum lender credit requirements, meaning you don't need to offer assets as security for the funds you borrow.
However, business loans typically have the key benefit of limiting your personal liability. The loan is essentially taken out by your business, which is distinct from you. Unless you personally guaranteed a business loan, your own assets wouldn't be at risk in case of a default. Further, your FICO score can remain unaffected by how your business loan is handled.
In contrast, with a personal loan, your credit score is on the line if you're unable to make your payments. 
A drop in your credit score can have a significant impact on any future loan terms, such as for a car, house and store credit card. A low personal credit score can also affect leasing terms, deposit requirements for new utilities and more.
Terms
A downside to personal loans is that they can have higher interest rates than business loans offered by conventional banks. According to May 2021 consumer credit data from the Federal Reserve, annual percentage rates for 24-month personal loans were 9.58%. 
Banks can offer business lenders rates ranging from about 2% to slightly more than 7%.  
As such, personal loans can be the costlier option if you're deciding between a business loan or a personal loan for business.
When you're weighing whether to apply for a business loan vs. a personal loan, remember that your repayment terms can be much shorter than what you'll have with a business loan. For example, a personal loan usually has to be repaid in 7 years or fewer. Some small business loans, on the other hand, offer borrowers a maximum 25-year repayment term. 
Funding Amounts
The maximum funding amount for a personal loan is about $100,000 — and that's usually approved for only the most qualified applicants (e.g., high personal income, excellent credit score). However, business expenses can be more significant — for example, purchasing manufacturing equipment or several commercial vehicles, upgrading your office technology, buying inventory or making payroll can come with a higher price tag. In those instances, your personal loan might not provide enough money for your small business. 
While you can get some business loans for small amounts, other financing options, such as the Small Business Administration (SBA)-backed loans, can provide borrowers with $500,000 in funding.
Is a Personal Loan for Your Business Right for You?
When considering a personal loan for business use, weigh your options. Compare rates and repayment terms to determine which funding type is best for you. Ask for quotes from a variety of traditional and alternative lenders to see if you can qualify for a loan of the right size, at the right term length and at an affordable rate.
Most of the time, conventional business loans are superior to personal loans if you're trying to finance your small business. However, the qualification standards and application requirements are typically more stringent. If you're a new company that hasn't yet established itself, a personal loan for your small business can provide an opportunity to build your credit score, generate revenue and get your company off the ground.
As your company develops, consider pursuing business loans to separate your personal and company finances and start building your business credit history.
You have several options for small business financing, including:
You can also acquire business funding with options such as equipment financing, inventory financing and accounts receivable financing.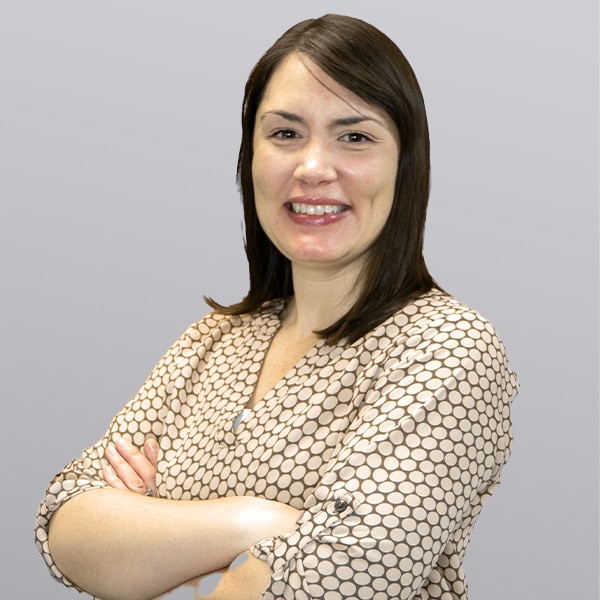 Erin Ryan
Social Community Manager, Senior Writer and Editor at Fast Capital 360
Erin has more than 15 years' experience writing, proofreading and editing web content, technical documentation, instructional materials, marketing copy, editorials, social copy and creative content. In her role at Fast Capital 360, Erin covers topics of interest to small business owners, including sales, marketing, business management and financing.