23 Creative Business Ideas for 2022 and Beyond
Are you a creative professional who's ready to take a leap into entrepreneurship? Once you know you want to be your own boss, you have to decide what you're going to do. But that can be a head-scratching endeavor. 
We're here to help. Here are 23 of the best creative business ideas you can launch, many of which you can start from the comfort of home.
1. Craft Art and Goods
If you're crafty, put your skills to work and turn a profit. Sell your products on Etsy or your local farmer's market, craft shows, neighborhood shops and more.
From farmhouse-style decor to knitted items, here are a few items you might consider making:
Magnets

Coasters

Wreaths

Pillows

Quilts

Baby blankets

Note cards

Wall hangings

Key holders

Stuffed animals
Recruiter.com estimates that craft artists can earn between $24,000 and $36,000 annually.
2. Candle Making
Candles make great gifts, whether for yourself or someone else. Make quality scented or uniquely shaped candles. Approach a few boutiques and see if they'd be interested in selling them. 
Consider handing out samples to local massage therapists and beauty salons to garner interest in your products. Get an online store going too.
Candle makers average around $28,500 annually, according to Oct. 2020 data from Glassdoor.
3. Artisanal Soap and Beauty Production
If you take a do-it-yourself approach to your beauty regimen, why not try to build a business with your skills? Consider an all-natural or aromatherapy line of bar soaps, scented bath milks, scrubs and more. 
Research what ingredients would cost versus the potential profit to get a clearer picture of the time of revenue you could generate.
The Economic Research Institute notes that the average salary of a soap maker is just over $26,000.
4. Interior Organization
With more and more people working from home as a result of the pandemic, many are revamping their spaces. If your organization skills could land you on an HGTV episode, consider this creative business to start.
While most of your clients will likely want you to organize their homes, you could also market your services to commercial clients looking to better organize office space.
According to Jan. 2021 data from ZipRecruiter, professional home organizers average $42,622 annually.
5. Event Planning
Even with social distancing and quarantine restrictions, events are still taking place, though many at the microlevel. If you've always been one to throw a party that people remember, consider transitioning to professional event planning. 
Work your creative juices as you plan weddings, business meetings, coming-of-age parties and more. 
Recent data from the U.S. Bureau of Labor Statistics (BLS) shows that event, meeting and convention planners average $50,600. Additionally, the BLS notes work in this field is expected to grow at a much-faster-than-average pace. 
6. Jewelry Making
This creative arts business idea is great for crafty individuals with an eye for good design. 
Whether you create fashion-forward earrings, eco-friendly bracelets and necklaces or high-quality costume jewelry, you could make a name for yourself and earn a living doing something you enjoy. 
A Sept. 2020 report from Glassdoor indicates that jewelry makers earn $47,570 per year on average.
7. Web Design
Do you have WordPress, user experience design or website design experience? If so, work independently. Start your own web design business and freelance. Help clients build websites from scratch or improve the one they have. 
PayScale data shows that the average web designer salary is just shy of $51,000.
8. Home Decorating
Do you have a knack for color palettes and fabrics? Know how to arrange a room just right? Market your services as a home decorator. Build a portfolio of work samples by volunteering to redecorate the homes of family and friends. 
On average, interior decorators earn roughly $39,000.
9. Creative Consulting
Over the course of their careers, most creatives develop skills or expertise in their niche. With all of this knowledge and practical wisdom, there's a significant amount of opportunity for you as a consultant, either through one-to-one advising or en masse through speaking at conferences and webinars. 
Not only will you have the chance to improve small businesses, if done right, you'll build a nice business of your own.
ZipRecruiter data from late Jan. 2021 notes that creative consultants earn $62,941 a year on average.
10. Digital Marketing
Business owners always think they have great ideas and insights into how they should market their company. Unfortunately, many of them don't even know where to begin when it comes to executing their vision. 
As a digital marketing company, you can help businesses by crafting a custom strategy that involves executing blogs in their brand voice, implementing and tracking their ad campaigns, identifying the best social media channels to be active on and introducing dynamic email marketing campaigns.
You could start your business with minimal investment and payroll until you start getting clients.
Marketing consultants average slightly more than $60,000, according to PayScale.
11. Video Editing
Here's another popular role for creative entrepreneurs with technical skills. To be effective, businesses need to have videos that connect with their audience and both look and sound good. 
They often seek out videographers and video editing professionals to ensure that their time, effort, money and message are used effectively.
Video editors earn, on average, $48,643 annually, according to PayScale reports from Jan. 2021.
12. Copywriting
Think of your favorite brand. It's likely the advertisements and branding materials that come to mind are successful not just because of the imagery, but because of the words that were used. Good copywriting may seem simple, but it requires skill to promote the right image of a brand with words. 
The best copywriters can make good money for themselves working as freelancers in either a full-time or part-time capacity. Additionally, consider that this can be a successful business venture with minimal-to-no initial investment.
Indeed notes freelance copywriters make $56,480 on average.
13. Photography
Much like event planners, professional photographers are highly sought-after for weddings, family photo shoots, corporate events, headshots and more. 
Professional photography equipment can be expensive, but once you have all the right tools, this creative small business idea can be profitable.
As of Jan. 29, 2021, freelance photographers earn between $33,784 and $48,039, according to Salary.com, with the average falling at just over $42,000. 
14. Graphic Design
Whether you have significant experience in art or just an eye for good design, successful, modern graphic design can be a real money-maker using tools such as Photoshop, Illustrator or Canva. 
Human beings absorb and process visual information faster than the written word, which represents a huge opportunity for businesses to convey information quickly. 
From emails to business flyers, freelance graphic designers can establish a very worthwhile business for themselves.
The average salary for graphic designers is $45,941, according to Jan. 2021 data from PayScale.
15. Woodworking
Are you good with your hands and know how to use tools? Create wooden works of art. 
Fortunately, there are plenty of people who would proudly pay for a beautiful custom chair, table, decorative piece or cabinetry. 
Sell your products at street fairs, festivals and farmer's markets and build an online presence too. 
Indeed reports woodworkers in the U.S. average about $46,600.
16. Calligraphy
While learning calligraphy takes practice, once you have the technique down, you could earn a living with this niche business idea for creative types. 
Take a look at the many Etsy shops and Instagram accounts showing these artists promoting their talents and you can see the demand for this type of work.
Calligraphers average $64,490, with the lowest earners making $27,950 annually, according to Career Explorer.
17. Baking
Are you one of the best bakers you've ever met? Do you have a flair for cake decorating? 
If your cakes, pies and cupcakes are consistently causing friends, family members and neighbors to ask you for a baked good for their party or gathering, there's an opportunity for you to do what you love as a way to earn money.
Baker salaries range from $28,430 to $38,898, according to Jan. 2021 data from Salary.com
18. Pet Products
Bedazzled collars and braided leashes are items many pet owners would spend their money on. Pet clothing and handmade toys are other popular products. If you enjoy baking, consider homemade biscuits and treats too.
Start this creative business idea from your home and see where it goes. The average salary of a pet shop owner is just over $49,000, according to ZipRecruiter.
19. Custom Children's Wear
Another one of our best creative ideas for a business is a custom children's wear company. Girl's headbands and hair accessories, boutique-style clothing, bespoke infant onesies, kids cooking aprons – you get the idea. Start this business out of a home office and network locally and online to get your name out there.
To give you an idea of what you could earn, consider the average salary for a retail store owner is $48,692. Additionally, the average salary for fashion designers is $86,110, according to the BLS.
20. Creative Pet Grooming
Build a solid portfolio of clients by grooming pets, whether at your home, in a storefront or as a mobile service, and employ your creative skills in fun ways. Use color and sculpting techniques and show off your artistic abilities at creative grooming competitions. 
Dog groomers make an average of $21,631, according to Feb. 2021 data from Glassdoor.
21. Beautician
The self-care industry is a fairly consistent one. People like to look and feel good. And if you have a knack for one or more beauty skills, put them to work for you. 
Style hair, give manicures or apply make-up. Also, spend time teaching clients how to accentuate their natural beauty and features.
Beauticians earn about $23,700 on average, according to Indeed.
22. Music Instructor
Does this creative business idea for entrepreneurs sound like music to your ears? Giving music lessons is a business you can run out of your home, at your client's home or even online. 
Music instructors earn an average of $43,740, according to Glassdoor reporting from Jan. 2021. 
 23. Acting Coach
For aspiring actors, there's never enough rehearsal time. If you have experience with auditioning, character interpretations and advanced forms of emoting from the stage, this business is great for supporting school-aged actors and aspiring stars.
Acting coaches average just over $40,000, according to Glassdoor.
Finding Your Own Creative Idea
Now that you've read our list of 23 creative business ideas, do you have a better sense of what entrepreneurial path you'd like to pursue? If not, this article on the fastest-growing small businesses might help you decide what new startup is right for you.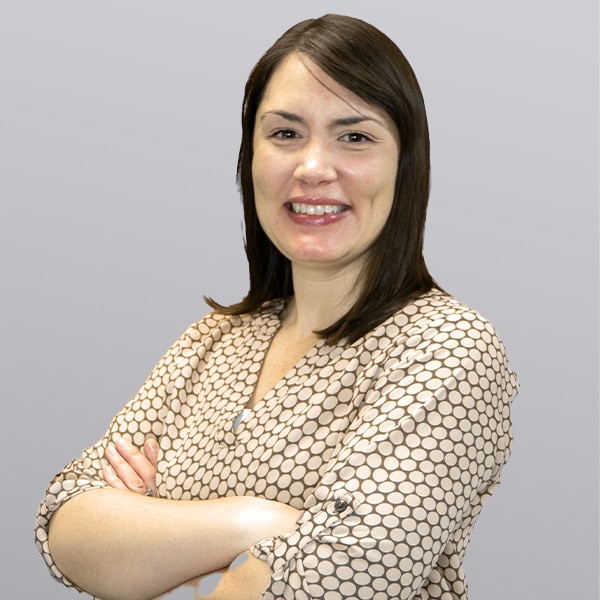 Erin Ryan
Senior Writer, Editor and Social Community Manager at Fast Capital 360
Erin has more than 15 years' experience writing, proofreading and editing web content, technical documentation, instructional materials, marketing copy, editorials, social copy and creative content. In her role at Fast Capital 360, Erin covers topics of interest to small business owners, including sales, marketing, business management and financing.