What's the Average Marketing Budget for Small Businesses and How Much Should You Spend?
As far as hard numbers go, there's no single marketing budget for small businesses that's valid across the board. After all, a company's advertising budget is unique to the specific business and industry and depends on a number of factors: 
Company revenue

Stage of business

Business size

Aggressiveness of growth plans 

Target customer buying behavior

Marketing channels

Advertising methods 
That said, here are some insights so you can determine what a good average marketing budget might be for your small business. See what percentage of companies around the country allocate toward optimizing for the 7 P's of marketing, from the mouths of founders and CEOs. Plus, discover 7 steps to build a budget that'll pay off.
How Much Should a Small Business Budget for Marketing?
The U.S. Small Business Administration (SBA) is often cited as saying a good rule of thumb for businesses with revenues less than $5 million is to dedicate 7%-8% toward marketing (assuming you have margins of 10%-12%). 
However, that SBA article where that was stated is a bit outdated, 2013 to be exact. So we decided to ask around.
What Is a Typical Marketing Budget? Businesses Weigh In.
While there isn't a one-size-fits-all figure when it comes to marketing budgets, here's what several small business owners, executives and marketing professionals recommend.
Trond Nyland, founder and CEO of Cordless Drill Guide, says, "The general rule is about 7% of your revenue should go on advertising. You have to get into the mindset that advertising is bringing you in this revenue so the money is not lost." 
Tom Dempster, operations director and co-founder of True Boost Digital, LLC, says: "Every small business is different, but as a rule of thumb, I'd encourage small business owners to spend around 10% of their sales/revenue on advertising and marketing (the precise cost/cost range will obviously vary on the size of the small business, the industry/niche, whether they are B2B to B2C, etc.)." 
He goes on to say, " … small businesses should not think of their marketing/advertising spend as a cost – they should consider it an investment. If their marketing strategy is planned and executed correctly, then they should be able to calculate approximately what their return on investment (ROI) will be for each dollar spent."
Test Prep Insight CEO, John Ross, says this: "With competition stronger than ever, until you can establish your brand in your niche, you really need to draw attention to your company through paid acquisition. I would suggest allocating 15%-20% of revenues to marketing, and more if your margins can handle it."
Ross goes on to say, "Of this ad spend, I would suggest it be split across social media, Google Ads, trade publications and content marketing to generate more organic search results. The percentage of your marketing budget dedicated to any one of these channels will again depend on your company, space and a host of other factors."
David Reichmann, owner and founder of Rawrycat Pet Products and inventor of the Rawrycat Mask™, offers this advice for marketing budgets: "It's nearly impossible to offer a blanket budget that would work for every business, but there are a few important keys that can help drive up revenue." 
Reichmann states, "It's not about how much you spend, it's about where that budget is allocated. In online marketing, the 80/20 rule is a common tactic to decide on advertising budgets; 80% goes toward prospecting ads, 20% to retargeting." 
"Start small, then scale up. Find a budget that you can afford to lose, and stick to it until you see a return. As you see a return, you can start scaling up by as much as 20% per day for well-performing ads," he continues.
In closing, Reichmann instructs businesses to "Look at your leading metrics and stick to the plan. Set yourself a budget, goals and a scaling plan. And stick to it. When you see negative performance, scale down. When you see positive performance, scale up."
Common Small Business Advertising Costs
When it comes to devising a marketing budget for your small business, you'll need to consider brand development costs. These can include logo design, case studies, guides, brochures, blogs and your website, for example. 
You'll also need to consider the costs involved in promoting your company. Some examples of these costs include print, social media and email advertising, as well as special events and trade shows.
Also, consider the costs to produce marketing collateral, whether you hire freelancers or have an in-house point person or creative team. 
Unfortunately, too many small businesses treat marketing as an expense rather than an investment and budget to keep costs low. But marketing isn't an expense. It's a vital investment in growing your income, and cutting costs here often means shortchanging in the long run.
How to Create an Advertising Budget in 7 Steps
Until you have a strategy, the amount you should set aside for your small business advertising budget is moot. You need to know what you're going to spend that budget on, the ROI you expect to generate and how you're going to measure success.
In the next few sections, we'll review how to build your budget and determine how much your small business should spend on marketing. Let's begin where the rubber meets the road: your sales funnel.
1. Understand Your Sales Funnel
The first step to creating your advertising budget is to understand the sales funnel. 
Given the upfront investment companies need to drive sales, it's crucial to understand the resources, such as time and labor it takes to move someone from visitor to prospect.
To do this, track the entire customer journey from beginning to end, assuring that each customer touchpoint is measurable. Then quantify the amount of effort that goes into each one. 
What does this cost you in terms of personnel time, tools and other costs? Assign dollar amounts to these efforts so you can compare them to the revenue they generate. Knowing these costs will help you in developing your marketing budget.
Reviewing these data points with analytics tools will also reveal bottlenecks in your sales funnel that could be improved by augmenting the advertising budget for your small business.
2. See How Your Competitors Are Marketing
To build a marketing budget, you need to understand your competition. Auditing the marketing of your closest rivals can help you get a better idea of how much you should spend on advertising and where. 
Performing a competitive analysis gives you insight into the marketing channels your competitors are leveraging and how they're operating. You'll also get a view into what's working and not working. This can let you in on marketing methods you can mirror and those you can improve upon. 
3. Pinpoint Your Ideal Customer
Do you know who you're trying to communicate to? While your knee jerk answer may be, "everyone," such a broad target won't help you serve anyone. 
Instead, your goal should be to identify a very narrow group of people dealing with a specific problem or need that you can help better than anyone else. By pinpointing your target customer, you can add more niches and scale your customer base as you grow.
4. Measure What Matters
To create a marketing budget, you need to be able to attribute revenue to your marketing investments. Without that, you can't evaluate the effectiveness of your advertising or marketing campaigns. You also can't make good decisions on whether or not you should allocate (or continue to allocate) funds to certain marketing efforts. 
While the marketing metrics you analyze will vary based on your industry, revenue attribution cuts to the bottom line of your operations — how much of a return did a certain action drive given the investment?
Metrics-Tracking Tools
Tracking metrics from your website requires a specialized tool like Google Analytics. Google Analytics is one of the most commonly used website tools and is free to use on any website. That data can help simplify your ROI calculations, providing clarity against the effectiveness of your business marketing efforts.
5. Decide Where to Allocate Your Small Business Advertising Costs 
Once you've identified your target customers and understand how your competitors are marketing to them, you'll need to identify the marketing channels your business should use to reach them best. 
Understanding which channels can provide the highest return on investment can help you develop the marketing budget for your small business. 
Alex Willen, founder of Cooper's Treats, a premium dog ecommerce business, gives this advice: "For small businesses, it's best to focus on highly measurable forms of advertising – things like Facebook ads and search ads. These give you a very specific idea of how much you're spending to acquire your customers, so you know whether they're effective or not. When you've found effective forms of advertising, you then budget enough money to take full advantage of them (unless you have other constraints like inventory, in which case you should budget enough to sell what you're able to produce)."
Keep in mind that the advertising and marketing methods you choose should tie back to your quarterly or yearly goals.
6.  Set Growth Goals
The next step is to set your growth goals. These goals could be as simple as improving the total number of sales-qualified leads from your Facebook page.
You can develop these goals by asking yourself questions, such as these: 
How many sales leads do we want to generate via email in quarter X?

How many direct sales do we want to generate from paid search?

How many leads do we want to generate from content marketing?
You may find that, based on what you can afford to invest according to your operating cash flow, some of your goals may need to be reconfigured, put on hold or increased.
7. Review and Finalize Your Marketing Budget
Once you've established your strategic goals, consider reviewing marketing budgets from previous years, if applicable.
Though the pandemic has changed the way many businesses are marketing and how much they're spending, analyzing your marketing budgets from previous years and how they influenced your revenue could provide insight into where you may have previously over- or underestimated your business's promotional needs.
Also, consider emerging trends in your industry, the market as a whole and how your needs have evolved. Once you have a finalized budget in place, be sure to routinely assess your marketing efforts and shift resources as needed to respond to what's working and what's not.
The Bottom Line on a Marketing Budget and Its Importance 
Willen of Cooper's Treats gives this additional advice: "There is no one-size-fits-all answer to the cost of advertising – rather, your advertising should be determined based on your particular products, especially its margins. Ultimately, what matters is that you spend less to acquire a customer than you make in profit from that customer."
He goes on to say, "If most of your customers only buy once, then that's pretty easy to determine – the amount you spend to acquire a customer should be less than the profit on your average sale. If some customers come back multiple times, that adds some complexity – you may be willing to lose money on the first sale because you expect them to return and be profitable in the long run."
Ultimately, what you decide to allocate for promotion should be based on how you want to grow your business, increase brand awareness, attract new customers and drive a positive return on your investment.
Remember, your small business advertising budget can always be adjusted. A solid marketing strategy is the tool you need to steer it the right way.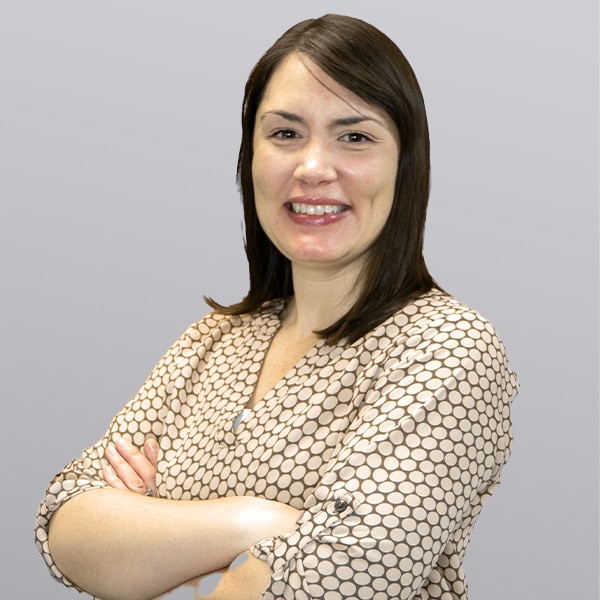 Erin Ryan
Senior Writer, Editor and Social Community Manager at Fast Capital 360
Erin has more than 15 years' experience writing, proofreading and editing web content, technical documentation, instructional materials, marketing copy, editorials, social copy and creative content. In her role at Fast Capital 360, Erin covers topics of interest to small business owners, including sales, marketing, business management and financing.