How to Get Ecommerce Funding for Your Business
Today, the number of online retailers totals 9.1 million. Needless to say, that's a lot of competition on the web. If you're one of these companies, there may come a time when you'll need extra capital to run everyday operations, invest in technology or expand your marketing presence.   
Knowing where to secure financing for your ecommerce business is crucial. We'll cover several  ecommerce funding routes you could take and what you could expect from each.
Where to Find Ecommerce Loans
When you're in search of funding for your ecommerce business, you might turn to your local credit union, a large national bank or an online lender. Regardless of where you turn, though, a lender will typically review your credit history, revenue, cash flow and industry experience. Here's what you can expect.
Banks
A bank loan is often the first option entrepreneurs explore when they need quick access to working capital.
Unfortunately, it can be difficult to qualify for this type of loan, especially with a large bank. Indeed, according to the Federal Reserve Banks' 2022 Small Business Credit Survey, large banks had the lowest approval rates of all financing providers surveyed, specifically 47%. Higher approvals were seen with small banks, financing companies and online lenders. 
For those that didn't use a bank for financial services, many believed bank fees to be too high (45%) or they wouldn't meet bank requirements (24%), among other reasons.
Credit Unions
Credit unions are member-owned nonprofit financial institutions. Though they aren't as popular with applicants, like banks, they're known to have affordable loans with competitive terms. That said, of those applicants that did not use banks for financing, 13% stated they preferred credit unions, with 10% indicating they didn't trust banks.
Alternative Lenders
The Federal Reserve data indicated that 23% of firms surveyed were more likely to apply at an online lender for their financing needs, up 3% from the previous year. Additionally, 38% of applicants were in the medium-to-high credit risk category. 
Alternative online lenders have a reputation for being less restrictive than conventional lenders, offering streamlined applications, fast approvals and less stringent requirements for qualification. A range of financing products may be available, even for applicants with substandard credit scores, provided minimum revenue and time in business requirements are met. To offset their risk, lenders typically charge higher interest rates and have shorter, more frequent payment terms.
Related: Small Business Lender Reviews
Types of Ecommerce Business Loans
When you run an ecommerce business, there are a lot of financing options to consider. Here are some of the most common ones you may come across.
Term Loans
With a business term loan, you seek a specific amount and pay it back over an agreed-upon time period. To qualify for this type of loan, you'll likely need to provide a personal guarantee.
Business Lines of Credit
With a business line of credit, a lender provides you access to a pool of cash that you can withdraw anytime you need it. You only pay interest for the amount you take out.
Equipment Loans
If you need to buy business equipment, machinery or vehicles, consider applying for an equipment loan. The lender will finance a part of (or the entire) purchase and the equipment will typically serve as collateral to secure your loan.
Merchant Cash Advances
A merchant cash advance is a short-term funding solution commonly offered by alternative lenders. Approved borrowers are provided an upfront sum of capital based on their business's future sales. Borrowers typically repay the funds through daily payments until the advance and lender fees are paid in full.
Invoice Financing
If you're in the business-to-business space, this kind of financing can fill the gap caused by customers who are unable to pay for your products or services on time. With invoice financing, the customer invoice acts as collateral.
It's important to note it's unlikely the lender will give you the full amount upfront, reserving a percentage of the invoice total until the buyer pays in full. For their service, you'll pay the lender interest and other fees.
SBA Loans
The Small Business Administration (SBA) helps small businesses get affordable loans through its lending partners. SBA loans are guaranteed in part by the federal government, so they're more likely to be approved when compared to conventional bank loans.
Applicants need to provide SBA lenders with  the following information:
Amount needed

Financial projections

Collateral details
It isn't easy to qualify for an SBA loan. You must have a solid financial track record to have a shot at getting approved.
Business Credit Cards
Business credit cards work like personal credit cards, often coming with perks and features that many  entrepreneurs enjoy.
You can use a business credit card to build up your credit score, which is useful especially if you plan to apply for a business loan in the near future.
Popular business credit cards include the American Express Blue Business Plus Credit Card and the Chase Ink Business Cash Credit Card, both of which offer an introductory interest rate of 0%.
Purchase-Order Financing
Purchase-order (PO) financing is exactly as it sounds: Lenders provide the capital you need to deliver the goods your customers have ordered.
This is best suited for scenarios where you get an influx of orders but lack the resources to fulfill them.
The application process for PO financing is almost the same for every lender. After you receive your purchase order from the customer, you can place an order with your supplier. The lender will then provide the supplier with payment, often with a letter of credit. That's when the supplier delivers the goods to you so you can fulfill your customer's order.
After you're paid by your customer, you can pay back the lender what you owe plus fees or interest.
Questions to Ask When Seeking a Loan for Your Ecommerce Business
There are several factors to consider when looking for the ideal ecommerce financing. Ask yourself:
When do you need the money?

 

Some lenders can process your application in as fast as 1 business day. Others may take longer.

How much do you intend to borrow?

 

The lender sets the amount you're allowed to borrow. It's all based on a number of factors, including your ability to pay them back. Some lenders also set a cap regardless of whether you can return the money on time.

Do you have a strong financial history? 

Lenders will ask for proof of your ability to pay. So you need to have a strong financial history. If you don't, you still have options, though not as many.

How do you intend to use the money?

 

Some lenders will ask what you will use the money for. Other options won't require you to do so. But it's a good idea to be prepared for when you go through the application process.
Alternatives to Small Business Loans for Ecommerce Brands
If an ecommerce loan isn't the right fit for your business, there are other options. Here are additional ways to secure funding for your online business.
Grants for Ecommerce Businesses
If you don't want to apply for a loan, here's another way of how to get funding for your ecommerce website: Apply for a business grant.
One downside is that ecommerce business grants are scarce. You'd have to do your research to find the right grant.
There is good news, however. Since the U.S. government is encouraging women and minorities to start their own businesses, there are grants that are specifically designed for these parties.
Additionally, you may be able to find ecommerce grants closer to home. For example, in one Virginia city, ecommerce grant money is available to help e-businesses fund website design and development, pay for email marketing, support search engine optimization efforts and more.
There also are grants that aren't as specialized. FedEx, for instance, has its Small Business Grant Contest that anyone can enter so long as you meet the requirements, such as having less than 99 employees and being in operation for at least 6 months by the time the contest starts.
There are 10 winners overall. The grand prize winner receives $50,000 and $7,500 in FedEx Office print and business services. Competition is fierce, however. In 2019 alone, the FedEx grant competition saw more than 13,000 candidates submit applications.
You also can search for opportunities on Grants.gov and filter results to find grants that apply to your business category.
Crowdfunding Initiatives
Crowdfunding has proved instrumental in launching certain small businesses.
Finding the right crowdfunding platform is the key. Kickstarter, for example, gears more toward technology and publishing. 
There are also platforms that specifically focus on launching businesses. GoFundMe, for instance, has a business fundraiser section where entrepreneurs can present their business plan to the public and wait for people to donate.
There's no guarantee that you'll meet your goal. You may need to promote your project to get eyes on your campaign. But if you have an innovative idea and can present your business properly, this could be a viable option to raise funds for your ecommerce business.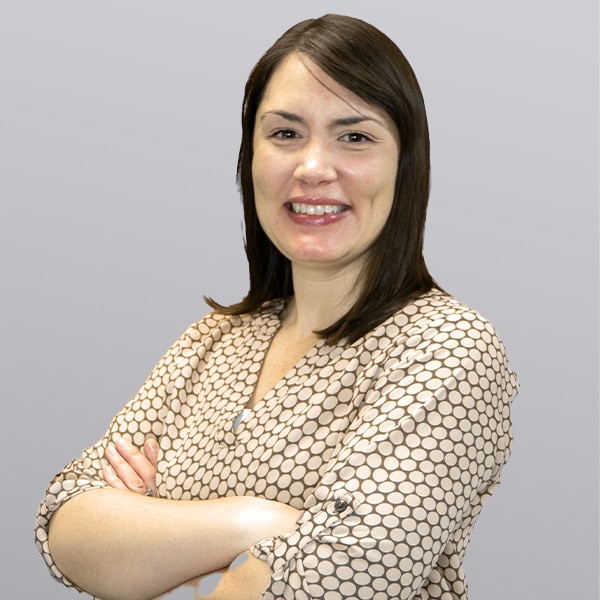 Erin Ryan
Social Community Manager, Senior Writer and Editor at Fast Capital 360
Erin has more than 15 years' experience writing, proofreading and editing web content, technical documentation, instructional materials, marketing copy, editorials, social copy and creative content. In her role at Fast Capital 360, Erin covers topics of interest to small business owners, including sales, marketing, business management and financing.