Licensing vs. Franchising: Which One Is Right for You?
If you want to open a business without having to start from scratch, franchising or brand licensing may be right for you.
While both methods are popular among small business owners and entrepreneurs, they aren't the same. Let's look at the differences between licensing vs. franchising. We'll explore the pros and cons of each business model, the costs involved and how to decide which one is right for you.
What's the Difference Between Franchising vs. Licensing?
Franchising is a method used by existing brands to more widely distribute their products or services. In a typical franchise structure, the franchiser establishes a brand's trademark and business system while the franchisee pays a royalty for the right to do business under the franchiser's name and processes.
Conversely, brand licensing refers to the establishment of a license agreement in which the original owner of a brand (the licensor) gives permission to a company (the licensee) to produce or market a product or service. The licensee can produce, promote and distribute the product or service, and in exchange, the licensor will get royalties from the sale.
One of the key differences between licensing and franchising is the amount of control involved. A franchiser retains a lot of power over its franchisees by supplying the business model, determining the territory of operation and enforcing the use of standardized marketing materials. 
 A licensor, on the other hand, sells the rights to use its products and trademarks in exchange for royalties, which are usually an agreed-on percentage of the licensee's sales. However, the licensor doesn't have control over the licensee's business model or operations.
Licensing vs. Franchising Examples
Some examples of property that can be licensed include: 
Songs

Artwork

Technology

Intellectual property

Logos (e.g., sports teams, brand names) 
Notable companies that extend licensing agreements include: 
Starbucks, which licenses out its cafes in airports and bookstores

Disney, which grants licenses to other companies to create products based on its trademarked characters

Calvin Klein, which licenses its name for use on perfumes, intimate wear and jeans 
In contrast, when thinking about franchising vs. licensing, examples of franchises include: 
Fast-food chains 

Retailers

Logistics 

Urgent-care clinics 

Commercial cleaning services 

Fitness centers 
Notable companies that operate as franchises include:
McDonald's

Chick-fil-A

7-Eleven

Dairy Queen

GNC

The UPS Store

American Family Care

Jan-Pro

Orangetheory Fitness
Related: 25 Top Franchises to Own
Licensing vs. Franchising: Pros and Cons
Licensing involves a limited legal agreement while franchising is a more extensive relationship that includes a franchise license. Here are the pros and cons of each:
Advantages of Licensing
Ease of entering the market

: You can enter the market with lower risk and less capital because you're leveraging the reputation of a known brand and a built-in customer base.

More creative ability

: A licensee has more liberty to create, improve and market a product to further increase profitability and market shares.

Increased control of business

: You have more freedom to structure and promote your business than you would in a franchising model.

Less risk

: There's less risk in product development, market testing, manufacturing and distribution because you're working with an established brand and production process.

Negotiations more common: Unlike franchising, you're free to negotiate the terms of your contract.
Disadvantages of Licensing
Minimal support

: Licensors typically don't provide much support to licensees so you should have a well-established business system and resources to support the licensing deal.

Limited research

: Licensors offer little, if any, product or brand research support to licensees. 

Long-term contract

: Many licensing agreements require a long-term commitment, some for as long as 15-20 years.

No control of brand

: Your ability to sustain the business and make a profit is dependent on the licensor's brand reputation and intellectual property (IP), which aren't under your control.

Brand reputation could be impacted

: Other licensees may inadvertently tarnish the reputation of the brand, which could then impact your sales.

Renewal at licensor discretion

: A licensor can increase a renewal fee dramatically or decide not to renew a licensing agreement when the contract is up.

Potential for competition: There's no guarantee of exclusivity in most licensing agreements so other licensees can enter the market, become your competitors and impact your profitability.
Advantages of Franchising
Less risk with business ownership

: You mitigate the risk of branching out on your own but get the freedom and flexibility that comes with business ownership

.
Established brand and systems

: You can leverage a trusted brand name, a tried-and-true business model, proprietary information and an established operating system.

Easier to obtain financing

: Thanks to a ready-made business plan, you can often get funding more easily. Also, some franchisers have their own financing arms to provide

loans to franchisees

. 

Business support

: Most franchisers offer support to help you find a location, procure licenses and purchase equipment, so you can get started quickly.

Existing customer loyalty

: Many franchises have a built-in customer base so you can start generating revenue right away. Some also have a dedicated sales team to help franchisees find clients without doing any selling on their own.

Research and development covered

: Franchisers perform ongoing research and development at the brand level, taking the time and resources required for new product development off your plate.

Startup costs can be lower

: The initial

investment for some franchise opportunities may be lower

compared with starting a new business.

Reduced competition

: Some franchisers limit the number of franchisees in each geographic region to reduce competition and ensure that each franchisee is getting enough business. 

Many available options: You can choose from a diverse mix of products and services thanks to the many types of franchise businesses available in the market.
Disadvantages of Franchising
Reduced control

: You don't have much control over certain decisions, as the franchiser controls many aspects of the business, such as pricing, marketing and operations.  

Certain franchises can be costly

: Some franchises require a high startup cost because you have to set up the business according to specific requirements.

Limited negotiations

: Most franchising agreements are standardized, so there's little room for negotiation.

Franchise fees

: The profits can be slightly lower than if you own your business because you have to pay franchise fees.

Selection process can be challenging: You have to go through a selection process with the franchiser. For example, you need to meet certain financial requirements, such as a minimum amount of liquid capital.
Cost of Licensing vs. Franchising
The costs of licensing and franchising vary widely depending on many factors.
According to Franchise Business Review, franchising fees typically range from $25,000-$50,000 on average. Keep in mind, however, this is strictly the franchise fee and doesn't include other startup costs to open the business, which often fall between $100,000 and $300,000 when all is said and done. 
Incidentally, while you may be able to find lower franchise fees with some lesser-known brand or a home-based business model, expect to pay more to purchase a business franchise venture from a well-established brand or one that requires a large physical location, such as a hotel and full-service restaurant. 
Additionally, you'll need to pay a monthly royalty fee, which is typically around 4%-12% of your revenue. You also may incur other franchising fees, such as marketing, technology and insurance fees, for example.
What's more, franchisers usually have minimum financial requirements for candidates. These often include your liquidity and net worth to make sure you can stay afloat during the initial ramp-up phase until you're able to turn a profit.
In contrast, brand licensing costs mostly involve paying royalties, which are usage-based payments made to brand owners for the ongoing use of their IP or assets. Sometimes licensees may pay an "all-in" cost to purchase a brand's IP or assets instead of cutting royalty checks every month. This arrangement is less common but can benefit the licensee if the product turns out to be successful.
You should budget for hiring an in-house licensing department or external consultants to help you navigate the legalities of the licensing agreement and negotiate licensing fees. Unlike franchising, negotiation is critical because there's no set royalty rate.
You also may need to commit to a minimum guarantee, which is the amount you'd pay the licensor regardless of the sales volume. It's calculated based on predicted sales so it's important you accurately project your sales. Most licensors will ask for an advance of about 25%.
Deciding Between Licensing vs. Franchising
Licensing and franchising both offer advantages and disadvantages for entrepreneurs. So which one is better for small business owners and entrepreneurs?
Licensing: More Flexibility for Experienced Business Owners
If you prefer a greater degree of control over your business, licensing may be the  better option. The legalities of licensing are often less complex and have fewer requirements than franchising so you can get up and running faster.
Additionally, if you have some experience setting up and running a business, licensing can give you more flexibility and room for creativity. The looser terms in a licensing agreement make it easier, quicker and less expensive to set up a business as a licensee. It's also less cumbersome to terminate a licensing agreement if things don't go as planned.
Franchising: Get Started Without Reinventing the Wheel
Franchising is right for you if you want a "plug-and-play" business model with a proven record of success. You can expect more assistance in setting up the business and more ongoing support, such as training, product development and business system upgrades, so you can focus on running your business. Some franchises even have a sales team to acquire clients and send them to franchisees.
If you're new to running a business, franchising can give you the opportunities to learn the ropes without having to reinvent the wheel. You may also get an added sense of security as the franchiser makes all the corporate decisions and pays for certain expenses, such as accounting, marketing, advertising, etc.
However, franchising can be a long process and the typical franchise structure offers less flexibility
Choose a Franchise or Licensing Deal That Works for You
When you're choosing between licensing vs. franchising, other considerations include your personality and management style, how involved you want to be in the day-to-day management and operation of the business, your confidence in taking care of tasks such as marketing as well as upfront investments and ongoing payments.
Whether you decide to enter a licensing agreement or purchase a franchise opportunity, make sure to do your research. Select a brand with a good reputation that can stand the test of time and a business approach that's similar to yours. Also, do your due diligence to ensure you understand the legalities of the agreement. Additionally, get your funding lined up so you don't have to worry about the deal falling through at the last minute.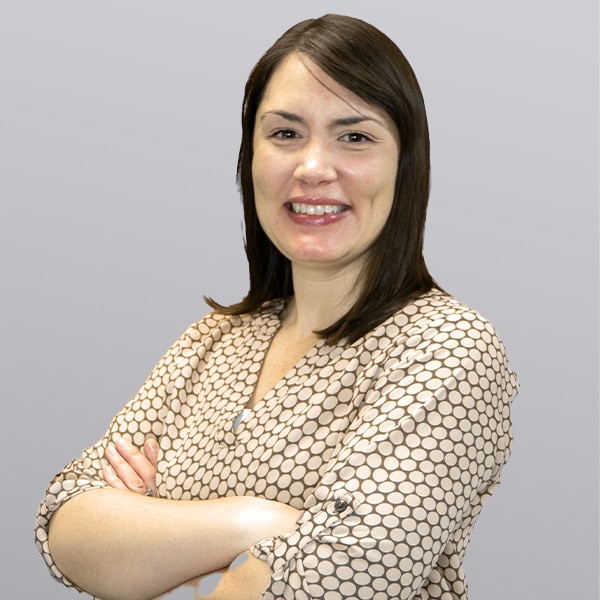 Erin Ryan
Senior Writer, Editor and Social Community Manager at Fast Capital 360
Erin has more than 15 years' experience writing, proofreading and editing web content, technical documentation, instructional materials, marketing copy, editorials, social copy and creative content. In her role at Fast Capital 360, Erin covers topics of interest to small business owners, including sales, marketing, business management and financing.