The retail industry is constantly changing thanks to advancements in technology. Companies have invested in chatbots, analytical tools and ingenious software for fast and convenient shopping experiences. 
If you want to stay ahead of the pack, you'll need to learn the latest retail technology trends which could have a significant impact on your business.
1. Augmented Reality
Not long ago, purchasing furniture meant you would take measurements, keep your room's color scheme and style in mind and hope for the best. Now augmented reality (AR) technology in retail stores has changed the game. Today, Google's ARCore and Apple's ARKit let customers see new products in their homes before making a purchase.
According to global 2019 data posted on Statista, 35%-47% of consumers across generations haven't tried AR-assisted shopping yet, but would like to if given the chance, while 7%-21% had tried retail AR within the year.
Stores such as IKEA and Wayfair enable customers to use innovative retail technologies to browse products online and use their camera to digitally place it anywhere in the room.
There's no need to imagine how a product will match with your carpet or wallpaper. Want to find out if the couches will fit in your living room? Easy. How will these decorations complement your space? Just tap to find out.
Some apparel stores, such as Timberland, even let users see themselves in new clothes by standing in front of AR mirrors. That's a lot faster than going to a fitting room to change in and out of various outfits.
2. Rise of Omnichannel Experiences
Customers use multiple platforms to research, browse and purchase products. They might learn about a product through Instagram, shop on the website, call customer service for inquiries and get in touch with chatbots.
Also, digital communication means there's no need to keep explaining the same problem to customer service every time you're transferred to another person or have to make a return call. The company has a record of past conversations and can contact you to follow-up and find out if your issue has been resolved.
This ultimately leads to a premium shopping experience where customers are more loyal and satisfied. Harvard Business Review surveyed 46,000 shoppers and found that shoppers who used more than 4 channels spent 9% more than those who only used a single channel. 
After 6 months, customers with an omnichannel experience made 23% more repeat trips to the retail stores. They were also more likely to promote the brand within their network when compared with those who only used 1 channel.
Omnichannel experiences can also lead to ingenious marketing campaigns. For example, Pinterest ran an omnichannel campaign in which it displayed ads on the site for featured fragrances. 
Once a segment of potential customers that viewed the ads was identified, the company encouraged them to claim a free sample, which would be delivered to their doorstep. After that, customers were provided with a URL to find more information about the fragrance and locate nearby stores that sold them.
Leveraging omnichannel experiences lets brands interact with customers through a variety of digital and physical touchpoints. Companies can seamlessly interact with customers and more effectively engage them in their products and services.
3. Visual Search
As consumers, we've all had that "gotta have it" moment, whether with a pair of shoes, an outfit or a car. We might spend hours browsing retail stores or scouring Google images to search reviews, get more details and more. 
Today, with the latest technology trends in the retail industry, users can simply snap a photo to find an online retailer.
For instance, with Pinterest Lens, users point their camera to a plate of food to find the recipe, or place their phone camera lens on a watch to identify the brand. 
Pinterest reports that 55% of shoppers believe that visual search is important in developing their personal style. Additionally, 85% of surveyed respondents prioritized visual information more than textual information when shopping for clothes and furniture.
Target integrated its app with Pinterest Lens so shoppers can take pictures of a piece of furniture or decor and find a similar item on their online store. This enables customers to get the products they want to buy, instead of browsing through a search engine. This is especially useful for fashion and furniture products that have a unique aesthetic.
To leverage Pinterest's tools, you'll need to create a business account and upload quality images. After that, use it to identify the keywords that come up when your brand or product images are scanned. You can even identify brands associated with your product by checking out related pins.
4. Voice Recognition 
If you've ever summoned Alexa to place an Amazon shopping order from your Echo device, you've got the idea of what AI-powered voice recognition can do. The same goes for Siri on Apple devices.
In fact, Statista recently reported that 34.9% of Americans had purchased online using a smart home speaker or digital assistant. Another 27.4% indicated they hadn't, but would like to purchase that way in the future.
From TV remote controls to cell phones, voice recognition is becoming more popular because of the convenience it offers. 
It's no surprise that voice-powered, hands-free technology is growing. After all, we live in a world where perpetual multitasking is a way of life. 
5. Touch-Free Technology
Similar to voice recognition is touch-free technology. If the boom in hand sanitizer sales is any indication, touchless technology at the brick-and-mortar level is likely to be well-received in a COVID-19 world. 
You thought Apple Pay on your cell phone and wearable devices was an innovative way to avoid contact when you pay, but what about palm scanning for payment? With Amazon One, a quick hovering of your palm over a scanning device is all it takes. 
In fact, touch-free technology is projected to grow from a $9.6 billion industry to a $32.3 billion industry from 2020-2025, according to a recent global forecast report on gesture recognition and touchless sensing market. 
6.  Get It Now, Pay Over Time Models
Gone are the days of layaway. Instant gratification is what drives consumers. And for those with limited or no credit cards, who can't afford the full purchase price or don't want to spend a lot up front, there are renewed options. 
The television shopping channel QVC is arguably one of the pioneers of this interest-free payment model, with its Easy Pay option. But ecommerce retailers are now taking to offering similar installment payment options through such companies as Klarna and Afterpay. 
When to Adapt to Retail Technology Trends
Before making any trend-setting changes to your retail technology, take a good look at what your specific target audience wants and needs. Also, think about what is cost-effective for your business and consider what adjustments would offer the greatest return on investment. Once you've decided on the best approach for your company, business financing can help fund your technology improvements.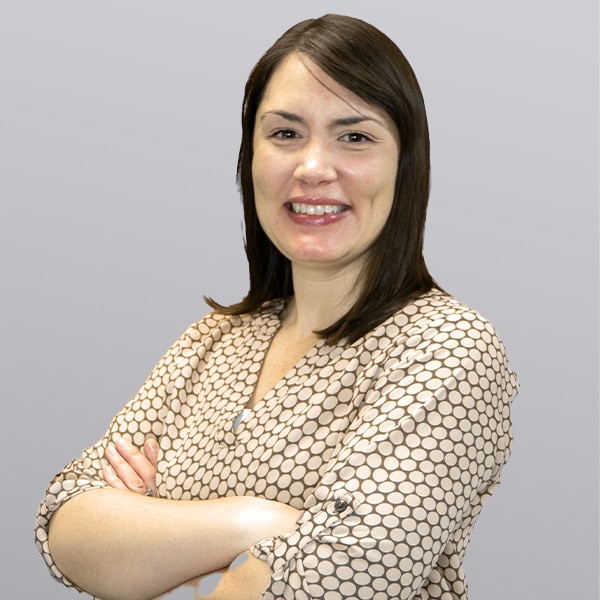 Erin Ryan
Social Community Manager, Senior Writer and Editor at Fast Capital 360
Erin has more than 15 years' experience writing, proofreading and editing web content, technical documentation, instructional materials, marketing copy, editorials, social copy and creative content. In her role at Fast Capital 360, Erin covers topics of interest to small business owners, including sales, marketing, business management and financing.