How to Respond to a Lawsuit: Our 4 Top Tips for Small Business Owners
Just when you thought the year couldn't get more challenging, you've been served with a lawsuit. Once you get over the voice in your head saying, "My business is being sued," what should you do? 
What steps do you need to take to handle legal proceedings against your company? In this guide, we'll walk you through exactly how to respond to a lawsuit against your business and how to manage going forward. 
What Happens When a Lawsuit Is Filed Against You?
When someone decides to sue your business, you'll receive a summons and complaint. Often, there is a deadline to respond to the complaint, which could be between 20 and 30 days. However, this timeframe could vary, so it's important to read your summons carefully to determine how much time you indeed have.
There are several ways to respond to a lawsuit. Besides filing an answer to a complaint, a defendant could do one of the following:
File a motion for the court to dismiss the case 

File a cross-complaint to sue the plaintiff for damages

Attempt to resolve the dispute out of court

Request more information from the plaintiff about the claim
How to Respond to a Lawsuit in 4 Steps 
Hopefully, when you founded your company, you established a separate business entity, such as a limited liability company or corporation, to protect your personal assets. But how should you proceed if your company gets sued? Here are the steps to follow.
1. Contact an Attorney
If you don't yet have a relationship with an attorney, now is the time to consider hiring a reputable business lawyer and, if necessary, a defense attorney before proceeding. You should not speak directly to the plaintiff.
William Mack, a partner in the commercial litigation practice at Davidoff Hutcher & Citron LLP, offered the following advice: 
"The most common mistake I've seen … is waiting too long to call your attorney. Whether it's a vendor you had a contract with or an employee who is looking to sue you, your first instinct may be to try correcting the situation yourself before lawyers get involved." 
Mack explains, "Attempting to smooth things over on your own is rarely successful, and in fact, can often create bigger problems. That's not to say your letter or email will never work, but it's more likely to be effective if an attorney is engaged to help craft it." 
"The goal is to keep your business out of litigation, and consulting with a qualified attorney at the earliest opportunity will give you the greatest likelihood of reaching a satisfactory resolution. Bottom line: when you see things starting to go sideways, don't wait to consult a lawyer," Mack advises. 
2. Bring the Situation Under Control
Andrew Mallory is a partner at Byrne Mallory, PLLC,  a law firm serving small businesses in St. Petersburg, FL. He recommends small business owners do the following when they're wondering how to respond to a lawsuit:
"When a small business is served with a lawsuit, I recommend an immediate meeting among senior management – I call this the 'triage' meeting. Just like a patient entering a hospital, we need to examine the subject, identify the problems and create a plan. The triage meeting should result in a checklist and assignment of tasks."
Some of the action items Mallory indicated should be part of the checklist include: 
Calculating and notating the deadline to respond to the lawsuit

Creating a list of employees with knowledge of the subject matter 

Collecting documents, files or other evidence relevant to the subject matter  
He goes on to say, "The early hours of a case are often the most critical for preserving evidence. A small business should have a plan in place before they are sued. The triage meeting is a good start to carry the business to the next stage of litigation." 
3. Notify Your Insurance Company
Having insurance for your business is a means to protect your assets. 
Dmitry Lapin, intellectual property and business attorney at Danchuk Law, LLC, advises the following: 
"If you are already facing a lawsuit, it is important to notify your business insurance company. Depending on the nature of the lawsuit, and the type of insurance policy in place, the insurance company may offer coverage to the small business. In that case, the insurance company would likely provide an attorney to represent the small business owner." 
He goes on to say, "If a small business has general liability coverage with their insurance company, and the small business owner faces a lawsuit alleging some form of negligence, the insurance company would have to step in to protect their insured – the small business owner." 
"The easiest example of this is if a customer slips and falls on the business property," explains Lapin. "The insurance company would almost certainly provide the coverage outlined in the policy." 
"Insurance coverage could extend to many different types of lawsuits, so it is important to understand your insurance policy and contact your insurance company if you think they should be covering you," he states.
4. Determine Next Steps
Once you receive notice that a lawsuit is being filed against your business, you and your attorney will need to decide on the best way to proceed. Whatever you do, do not ignore the suit. 
Discuss your options and potential liability with your attorney. When making your decision on how to proceed, it's also important to keep in mind that the expenses involved in preparing your case and going to court can be costly. 
In 2020-2021, reasonable hourly attorney fees range from $333-$665, depending on experience, according to the United States Attorney's Office Attorney's Fees Matrix. Also, consider that a trial could take 50-60 hours or more. 
That said, be sure to have a clear understanding of the anticipated costs, as well as the potential awards involved if you lose the lawsuit. This is particularly important if your insurance policy will not cover the claim.
Robert Berliner, mediator and attorney at Berliner Group in Chicago, Ill., recommends the following: "Try to settle your case early, early, early, before your legal fees mount. Litigation can be frightfully expensive. Bring in a mediator at the earliest possible time that the other side will agree to. A good mediator can help parties settle cases when they start out very far apart at a much lower cost to both sides than proceeding with a lawsuit."
Additional Tips to Follow When Your Business Is Sued
Here are some additional things to consider when you're wondering how you should handle a business lawsuit.
Ensure Clarity Between Attorney-Client
Don't hide things from your attorney. Be forthright with the truth. This will allow your lawyer to provide the best legal advice. It also ensures your lawyer won't be caught off guard during court proceedings. 
In the same vein, if you are unclear about a suggested course of action or potential liability, speak up. Ask as many questions as you need to be clear on where you stand when your business is being sued.  
Keep Your Business Top of Mind
Sometimes winning isn't all it's cracked up to be. While avoiding negative exposure is a worthwhile goal, having a lawsuit go to court can be time-consuming and costly, both of which can take a serious toll on your business. 
Perform a cost-benefit analysis. Determine what's best for your company and assess where your focus and effort would be best served.
Proactively Protect Yourself 
Attorney at Seddiq Law Justin Eisele, licensed in D.C., Maryland and Arkansas, offers this tip: "…follow the law and keep a safe environment at your business. If you can do this, you will have a positive work environment that is also less susceptible to legal entanglements." 
Eisele goes on to say, "Get training or read up on appropriate interactions with employees, appropriate safety conditions for your workplace and any other laws related to your particular business."
It's also important to stay up to date on laws and regulations affecting your business. Though seemingly obvious, avoid actions that can encourage lawsuits, such as fraud or personal use of corporate assets. Also, ensure internal and external legal documents are professionally drafted, such as employment manuals, client contracts and partnership agreements. 
Final Thoughts on How to Respond to a Lawsuit 
Whether you're facing employment lawsuits, suits from partners or another legal claim against your business, you need to be prepared.
Thomas Simeone of Simeone & Miller, LLP, sums it up clearly when he says: "Many people want to avoid the time, stress and expense of doing so, but the sooner you get legal advice, the better you can respond to a claim and avoid your exposure."
Simeone also states, "Not notifying your insurance company of a claim can cause them not to cover the claim. Also, lawyers can advise you on what to do and or say – and what not to do or say – to minimize your exposure."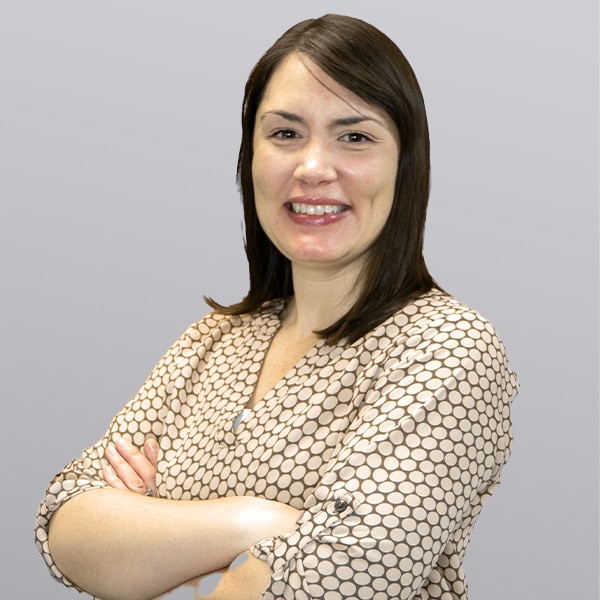 Erin Ryan
Social Community Manager, Senior Writer and Editor at Fast Capital 360
Erin has more than 15 years' experience writing, proofreading and editing web content, technical documentation, instructional materials, marketing copy, editorials, social copy and creative content. In her role at Fast Capital 360, Erin covers topics of interest to small business owners, including sales, marketing, business management and financing.