There's no way around it: You can't build your small business without acquiring new customers and increasing revenue. And you can't get new customers without generating sales leads.
Before we dive into sales lead generation in more detail, here's a quick look at 9 ways to get leads and jump-start the selling cycle.
Build a lead generating website
Publish relevant content
Use a live chat feature
Host a webinar
Run a digital advertising campaign
Work with influencers and thought leaders
Use a CRM
Initiate automated email follow-ups
Build landing pages
What Is Lead Generation?
Sales lead generation is the process of identifying, engaging and creating leads, or potential customers, for your business. It's a way to source prospects and make them aware of your offerings.
A sales lead is a potential buyer that has been qualified by your sales team, and based on the information you've gathered about them, you can verify that sales leads need your products and services.
By implementing a set of lead generation strategies, you can increase awareness about your small business among your target audience and encourage more qualified people to engage with your brand.
Why Sales Lead Generation Matters
Lead generation is a top priority among enterprise companies. But small business lead generation is just as important — if not more important.
Unfortunately, small business owners often struggle to generate new business leads. If you've already worked your networks and tapped your existing clients for referrals, you may be at a loss for how to proceed forward.
You aren't alone. Even seasoned marketers have trouble with lead generation.
Thankfully, there are plenty of tried and tested methods that can help you generate leads.
9 Ways for How to Generate Leads in Sales
Get more sales leads with these 9 tips:
1. Build a Lead Generating Website
Most small businesses already have a website, and WordPress is by far the most popular content management system (CMS). It now powers more than one-third of the top 10 million sites on the web. Nonetheless, you may need someone with web development skills to take full advantage of all WordPress has to offer in terms of lead generation tools.
Thanks to an abundance of simple, affordable website clients, building a website is easier than ever — even if you aren't a web developer. With some tools, you can claim a domain and spin up a website in a matter of hours.
Optimizing your website for lead generation is a different matter altogether. Most experts recognize that a website needs the following components to generate leads:
Business contact information
Contact forms
Calls-to-action (CTAs)
Easy navigation
Content
But you can do more to increase your website's lead generation capabilities. For example, you can create unique CTAs for special promotions, then use analytics tools to identify the most optimal pages for lead generation. You can even integrate your website with marketing automation tools to nurture any leads you capture.
2. Publish Relevant Content
Content may be king, but not all content performs.
If you want to generate leads through your website, or even through your sales and networking conversations, you need a reason for your potential customers to pay attention.
Content is written or visual information that your potential customers will find highly valuable. Instead of marketing your products and services, content helps your customers answer a question they have or solve a problem that has been plaguing them.
There are many content formats that can help you find leads. Some of the most popular are:
Blog posts
Web pages
E-books
White papers
Infographics
Videos
Images
Handouts and leave-behinds
One-pagers
You'll need to do some research before you create your content. Try to understand your customers on a human level. If you have the right tools, you can use customer data to generate buyer personas, which are semi-fictional representations of your target customers. These can guide your content creation strategy.
3. Use a Live Chat Feature
As mentioned before, you can generate leads through your website with content, contact forms and other tools. But one of the most popular lead generation features on today's websites is the live chat feature.
You've probably seen live chat windows while browsing online. They prompt the visitor to ask a question or navigate the site through an easily recognizable chat box. Many live chat tools are integrated with an artificial intelligence (AI) platform or a knowledge base to serve customers, but you can also link your website's live chat feature to your sales or marketing teams to generate leads.
You don't even have to build your own chat widget. There are plenty of proprietary live chat plugins available for websites.
4. Host a Webinar
You wouldn't have started a small business if you didn't know your customers and your industry. You can put that expertise to work generating leads through content, but you can also generate leads by demonstrating your knowledge at events.
Webinars are some of the most popular events-based lead generation tools available today. According to InsideSales.com, 73% of business-to-business (B2B) marketing and sales leaders say webinars are the best way to generate high-quality leads.
You don't need to be an influencer or a celebrity to host a webinar — you don't even need expensive equipment. All you need is some software, a camera, solid public speaking skills and expert knowledge that your potential customers can't ignore.
Webinars are usually about 30-40 minutes. You'll need to do some marketing beforehand to get attendees.  Run digital ads or work your existing email lists to generate interest.
Once the day arrives, remember to record your webinar. You can use this recording as a piece of gated, high-value content for lead generation efforts down the road.
5. Run a Digital Advertising Campaign
Many small businesses can generate plenty of organic leads through content marketing and their websites. But if you have a little bit of money to spend, you also can use digital advertisements on social networks, search engines, publications and elsewhere.
Digital advertising shouldn't be your only avenue for lead gen. But it can be a huge boost for generating sales leads. First identify which channels your buyers are using, whether it's a social media platform or an industry publication. Then place targeted ads in those channels.
6. Work With Influencers and Thought Leaders
Influencer marketing is an entire industry in and of itself, so it can be difficult to wade into if you don't have a point of reference. There are plenty of influencer platforms that make it easy to find influencers in your industry, however.
An influencer is someone with a large social following who is considered an expert (or at least a prominent source of high-value content) in a given niche. Influencers are most widely known in the B2C space and are most prevalent on social media, but there are plenty of B2B influencers as well.
To find an influencer, first, choose a channel.  Use the channels your customers use. Next, identify which influencer you'd like to partner with and what types of content you'd like to collaborate on. The influencer may simply include your business in their own content, or you can work together to create unique content.
Your influencer marketing strategy should have specific goals, and keep in mind that you'll need to compensate your influencer for their time and effort.
7. Use a CRM
You can only keep track of your leads in a spreadsheet for so long. Eventually, you'll need a tool to store all your contact information and integrate your lead intelligence data with your marketing campaigns.
A CRM (customer relationship management) platform isn't a lead generation strategy on its own. Rather, a CRM improves your lead generation efforts by making your outreach more targeted, personal and streamlined. Most CRM systems come with additional features, like marketing automation tools, which can increase your productivity.
8. Initiate Automated Email Follow-ups
Email is perhaps the oldest digital marketing tool available, but it's still one of the most effective. So much so that 87% of B2B marketers use email to distribute content according to the Content Marketing Institute.  What's more, a majority of marketers believe email marketing increases customer retention.
Once you have a contact in your database, you need to keep them engaged with your business to qualify them as a sales lead. By using automated email follow-ups, you can create personalized emails that speak directly to your leads and move them closer to a buying decision.
9. Build Landing Pages
Putting up a contact form on your website is an important step. But if you really want to generate sales leads online, you need landing pages.
A landing page is a standalone web page that exists for the specific purpose of capturing contact information. Businesses typically accomplish this through a CTA and a contact form and by offering the user something in return.
Whether you sell products or you want to book appointments with potential clients, landing pages are your go-to tool for generating contacts.
There are plenty of ways you can use landing pages for sales lead generation. For example, you can:
Capture traffic from your digital ads
Populate your events
Enroll people in an email newsletter
Provide high-value content in exchange for contact information
Provide users with coupons and other benefits
Once someone has filled out a form on your landing page, they'll be directed to a thank-you page. This page serves as a confirmation that they filled out your form, or it could provide them with the information, downloadable content or link that you offered them on the landing page.
Applying These Online Lead Generation Tips
There are many more ways to generate sales leads online and beyond. New technologies, such as AI and machine learning, are providing even the smallest businesses with the capabilities they need to compete with big companies.
Most lead generation activities require an investment, although most of the methods we've listed are affordable. For more sales and marketing tips, check out the sales and marketing section of our website.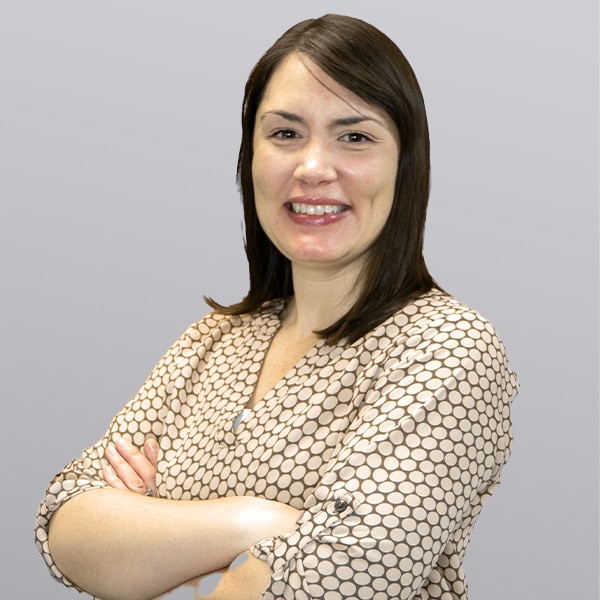 Erin Ryan
Senior Writer, Editor and Social Community Manager at Fast Capital 360
Erin has more than 15 years' experience writing, proofreading and editing web content, technical documentation, instructional materials, marketing copy, editorials, social copy and creative content. In her role at Fast Capital 360, Erin covers topics of interest to small business owners, including sales, marketing, business management and financing.