19 Health Care Business Ideas for Entrepreneurs
With the healthcare industry booming and the future looking bright, now is a great time to delve into the field. Incidentally, national health spending is projected to reach $6.8 trillion by 2030, according to the Centers for Medicare & Medicaid Services.
With the right team on board, you'll find that getting on the ground floor of a new healthcare opportunity is smart business. Here are several innovative health care business ideas to look into this year.
1. Online Pharmacy
If you're looking for an online health care business idea, consider opening an online pharmacy. You can run this type of business with very few employees and some robots. You'll need a board-certified pharmacist on staff and well-trained pharmacy technicians.
Factors to keep in mind:
Someone needs to check the prescriptions before shipping. Because the actual packaging usually is done by manufacturing robots, everything must be reviewed (according to regulations) by a pharmacist or pharmacy tech.

Patients demand timely service, so plan for efficient logistics.

Your customers (or their insurance) will pay for prescriptions, vitamins and supplements every month or so.
PillPack is one example of a company that got in on the ground floor of this online opportunity, investing heavily in automation, branding and customer experience. PillPack did such a great job that Amazon.com acquired the company for $753 million.
2. Medical Transportation Business
The medical transportation business is another business idea in the healthcare industry. 
One example of a company that has branched into this field is Uber, most popularly known for its ride-sharing platform. One of its latest offerings, however, is Uber Health, which works with healthcare providers to provide non-emergency medical transportation for elderly and low-income riders.
It's estimated that each non-emergency medical transportation vehicle could generate approximately $40,000-$60,000 in gross revenue annually. 
Though requirements vary by state, emerging entrepreneurs may be able to enter this niche rather quickly with minimal overhead. In addition to a valid driver's license and insurance, you may be required to obtain accreditation with the Non Emergency Medical Transportation Accreditation Commission or demonstrate the following:
Enhanced insurance policies

HIPAA

certification

Background check 

Drug testing

Vehicle safety inspections

CPR and first aid certification

Wheelchair training
3. Midwife or Doula Service
Midwives and doulas specialize in a particular method of pre- and post-natal care. They follow expectant mothers from pregnancy through childbirth and often stay on to help afterward.
Midwives typically need a master's degree in an advanced practice nursing field, according to the U.S. Bureau of Labor Statistics (BLS). In contrast, doula training can be completed with approximately 7-12 hours of childbirth training, 16 hours of birth doula training and attendance at several live births. Additional training is needed to become a postpartum doula.
4. Medical Professional Uniform Store
If you have retail experience and financial backing, consider this medical business idea. You can position yourself as a brick-and-mortar shop near medical facilities. Additionally, you could take advantage of the rise in ecommerce and market your wares online, from scrubs to lab coats and more.
5. Nursing Staffing Agency
Well-qualified health professionals are in high demand nationwide, and travel nursing is increasingly popular among in-demand health care professionals. 
According to the American Staffing Association, healthcare staffing agencies make up 8% of America's temporary workforce.  Companies in this niche may cater to large hospitals and clinics seeking the best and brightest for their teams.
You'll need top-notch recruiters who are current or former nurses to choose your employees with care. You also will likely need to secure financing for such an operation, and since it's a startup, you'll want to find the best small business loan rates you can qualify for.
Need a health care business loan?
Apply now
6. Wellness Coaching Services
Health-focused folks specializing in nutrition, weight loss or exercise may find a promising career as wellness coaches.
Your health business model can be as varied as the clients you serve and may include:
One-on-one coaching via email, phone or video chat

Group coaching

Courses and books

Products, such as supplements or vitamins
According to Salary.com, health and wellness coaches average almost $62,000 annually.
7. Medical Records Management
There are a couple avenues you could take in regards to this health care business idea. You could operate a service that manages medical records for health care facilities, including identifying the best systems to use and training staff. Alternatively, you could take on medical records management work that's outsourced to you. You might prefer the latter if you're a sole practitioner.
According to the BLS, medical records and health information specialists usually need a postsecondary certificate and certification. The job outlook in this field is about as fast as the average for all occupations, and the latest wage reports show the median annual earnings for these professionals is $51,840.
8. Medical Marijuana Dispensary
The U.S. medical marijuana market is expected to grow annually, with projections showing the industry reaching more than $11 billion by 2024, according to Statista. Today, medical marijuana is available legally in most states, though marijuana is still considered illegal at the federal level.
It can be expensive to get this type of business off the ground. Costly permits and fees, as well as startup capital, can run from $250,000-$750,000.
It's important to note that securing financing for a medical marijuana business can be difficult, with many lenders not loaning funds to this industry. Additionally, many banks will not allow you to transact business through their accounts. As a result, many entrepreneurs in this field run their businesses in cash.
9. Drug Treatment Center
Sadly, drug abuse is an epidemic affecting millions. The Centers for Disease Control and Prevention notes that 136 people in the U.S. die every day just from opioid abuse. 
If you have access to large sums of capital and want to help the public, this may be a health business idea to pursue. The costs will depend on various factors, such as if you'll be offering full in-house treatment vs. outpatient care. You may also need special medical zoning approval for your facility and licenses to operate. 
Other costs include research, legal consultation, facility costs, staffing, accreditation and marketing. 
Ascension Recovery Services notes the following startup expenses depending on the facility you intend to operate:
Sober living home: $200,000-$700,000

Intensive outpatient program: $300,000-$600,000

Residential treatment center: Several million dollars
10. Diabetes Clinic
Along similar lines, opening a diabetes clinic is no easy task, but it could prove a worthwhile venture if you have the funds, time and patient pool. This is a costly business to open, however, and there are a lot of moving parts. 
Some requirements include finding the right space, applying for necessary licenses, stocking your center with medical supplies, setting up your medical records system, staffing your clinic and advertising. You'll also need to ensure you comply with local, state and federal regulations.
11. Respite Service for Caregivers
Caregiving for a family member can be extremely arduous. Needless to say, there is a market for respite services, which provide temporary relief to those who oversee the daily needs of another, including feeding, personal hygiene and health care. Indeed, the occupational outlook for home health and personal care aides is expected to grow much faster than average, specifically at a rate of 33% from 2020-2030, according to the BLS. 
Consider the website Care.com, a database of vetted providers offering in-home child care, senior care and similar services. This is a service you could provide on an individual basis or one you could offer with multiple staff you hire out.
12. In-Home Patient Services
Similarly, when patients have chronic medical conditions, are confined to their homes or are discharged from hospitals, they often need the services of a home health care agency that provides at-home nursing or therapeutic support. This could also be a particularly lucrative health care startup idea in areas with significant elderly populations. 
The industry is experiencing tremendous growth, and by 2024, the U.S. home care market is expected to reach $225 billion, according to Statista. States with the highest number of home care providers include Texas, California and Florida.
13. Health Care App Development
A fairly new business idea in health care involves application development. If you're proficient in this specialized technology field, consider offering your services for hire. Think of the popular telehealth apps your own doctor or health insurance company uses, such as Teladoc or SimplePractice. 
On a macro level, the global mobile health apps market is projected to generate $111.1 billion by 2025, according to Zion Market Research. On a micro level, application developers earn roughly $82,000 annually on average, according to Indeed.
14. Medical Billing and Account Management
While hospitals and clinics likely have medical billers on payroll, if you're experienced and certified in medical billing and coding, consider searching for contract opportunities online. This is a particularly good health care business opportunity if you're interested in being self-employed and working remotely. According to Glassdoor, medical billing account managers average a total income of roughly $58,000.
15. Alternative Health Care Services
Alternative health care businesses provide patients with such services as massage therapy, aromatherapy, acupuncture and cupping. 
You might start your own solo venture if you are trained and licensed to practice in one or more of these areas. Or, if you'd like to open a larger operation, you could hire professionals to work at a center or offer mobile services. 
While a patient's health insurance may not cover these treatments, many clients in need of relief are happy to pay out of pocket.
16. Medical Supplies Sales and Service
With the global medical equipment market estimated to grow to nearly $940 billion by 2026, consider opening an online store or physical location in this industry. You could cater to individuals as well as medical facilities. 
Specialize in selling much-needed medical items, such as: 
Hospital beds

Lab equipment

Walkers

Wheelchairs

Scooters

Lift chairs

Mobility accessories

Sleep assistance products

Physical therapy equipment

Respiratory therapy items

Bath and shower safety items

Blood pressure or insulin monitors
17. Hearing Centers and Hearing Aid Sales
Approximately 28.8 million adults in the United States can benefit from hearing aids, according to the National Institute on Deafness and Other Communication Disorders. Not surprisingly, this is another one of the best future business ideas for health care. This is especially so, considering many insurance plans do not cover hearing aids.
18. Health Care Blogging
If you're searching for an online health care business idea, consider creating a health information website and blogging about industry topics. You could be a nurse, health care professional or experienced health care writer. 
The more traffic you generate to your website, the more lucrative your business could be. Some ways bloggers make money include via ad networks, posting ads on their site, affiliate marketing and sponsored content, among others.
19. Medical Waste Removal Services
The constant need for sterile health care environments means that medical waste removal is a viable business. Arguably, one of the largest hurdles is acquiring clients. However, if you have connections in the health care field and enjoy cleaning, this may be a medical business idea to consider.
According to the BLS, hazardous material removal workers typically have a high school diploma or equivalent and moderate on-the-job training. Depending on the state, workers may also need to complete a certain amount of mandated training as well as secure licensing or permits.
Start Your Health Care Small Business Idea With a Business Plan
"In the end, every startup is different. But in the beginning, every startup is the same," says Richie Norton, a self-help author, speaker and adviser.
Launching a business requires a considerable investment of time and money. Once you decide on the best health care business idea, put a business plan in place for your health care company. 
Be mindful that a business plan isn't a static document. It will change and evolve with your business. Here's a rundown of the most essential components of your business plan:
Executive summary

Company overview

Market analysis

Products and services

Marketing and

sales plan

Financial plan and projections

Owner and key employee information
Factors to Consider When Opening a Health Care Business
Because you may have insurance, legal and licensing hurdles to clear, due diligence is crucial when you have a new business idea in health care you'd like to act on. You also may need to secure funds from a variety of sources for medical equipment, startup costs and more.
Other factors to keep in mind when forming your healthcare business:
Check with your local, state and federal governments to ensure you can meet all licensing and registration requirements.

Consider what type of

insurance protections

you'll need to carry out your specific health care business idea.

Some health care-related business ideas

can run with very low overhead

and minimal staff, but others might require significant capital investments. (In contrast, wellness coaching and staffing agencies can require lots of staff and day-to-day involvement with customers.)

Health care technology businesses, such as robotics, online commerce and warehouse automation, can help keep costs down.
As the healthcare industry continues to flourish, now's the time for aspiring entrepreneurs to get their plans into motion. With a unique concept and firm business plan, you'll be one step closer to launching a successful healthcare business.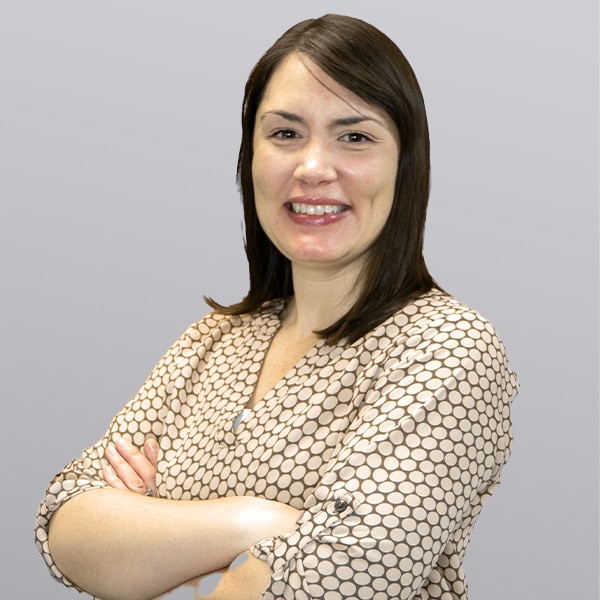 Erin Ryan
Senior Writer, Editor and Social Community Manager at Fast Capital 360
Erin has more than 15 years' experience writing, proofreading and editing web content, technical documentation, instructional materials, marketing copy, editorials, social copy and creative content. In her role at Fast Capital 360, Erin covers topics of interest to small business owners, including sales, marketing, business management and financing.