Acquiring customers is one of the most difficult tasks for companies. Many other businesses and media outlets are clamoring for the attention of the consumer you're trying to reach. 
One of the best ways you can get in front of your target audience, though, is to demonstrate how great your business is with authentic customer ratings, reviews and testimonials. 
Needless to say, this means knowing how to ask for a review and being able to score positive ones are extremely important for today's businesses. Here's what you need to know. 
Why Asking for Reviews Is Important
Trusted brands attract more first-time customers, generate more business, increase buyer loyalty and get more referrals. In fact, 81% of individuals surveyed worldwide said that brand trust was a major deciding factor in their purchasing decisions.
Think of it – how many times do you, as a consumer, check online reviews before contacting a company for a fix in your home, trying a new restaurant or even making an online purchase? 
And if you can't find any reviews on a business or come across low ratings, how quick are you to move on to the next listing?
Let's face it. Reviews are the digital world's word-of-mouth marketing. 
While many consumers are dismissive of paid advertising, online reviews from real customers build your credibility, whether a positive mention on social media, a star rating or a written testimonial. 
Also, the more reviews you have, the better, particularly if you consistently wow your customers. Consider comparing 2 companies with comparable ratings. One has 75 reviews, and the other only has 5. With which company would you rather engage?
Not surprisingly, negative ratings also play into a consumer's decision about whether to engage with your brand or not. 
People are more likely to take stock of what other customers and connections have to say. More than 8 in 10 Americans surveyed said there's a greater likelihood they'll make a purchase if they get recommendations from friends or family.
If you're interested in generating more leads and attracting more customers, it's vital to connect on a personal level. 
How to Ask for a Review
Knowing how to ask customers for reviews is the first step toward getting them. Keep in mind, a customer is much more likely to agree to a survey if you're providing a good customer experience, whether for your store, service or online marketplace. 
Have your customers spread the word about how great your business is by sharing their thoughts. Follow these tips to get started. 
1. Establish a Process
First things first – you'll need to determine how you'll ask people to review your business. 
When will you ask for a review? 

What type of review or reviews are you seeking? 

What platforms will you use to request and manage reviews?

How much follow-up time will you give if you don't receive a reply? 

How many times will you attempt to request a review from the same client?
Additionally, use reputation management apps and tools to automate requests, reply to reviews and manage them (e.g., Reputation.com, Podium, Chekkit). Popular review platforms include Google My Business, Trustpilot and Yelp. Facebook is also popular for customer reviews.
2. Request Online and Digital Reviews 
One of the easiest ways to request a review is through email. You can provide the link to your desired review site in an easily accessible email template for your customer or build a customer satisfaction survey into the email itself. You can also set up post-purchase email drip campaigns to follow up with clients who haven't left a review.
The popularity of text messaging also makes sending a text requesting a review another great option.
Addys Guerra, digital marketing manager at Alliance Technology Group, shares her company's secret to getting positive reviews is to start with a customer survey: "We contact our clients via SMS and email blast asking them to rate their satisfaction with our overall installation service and process. Once we see that they are satisfied with our service, we ask them to kindly review us on Facebook and Google. We text them the link directly to our review page. They are more likely to do it after a positive experience via mobile."
3. Ask for Reviews by Telephone or In Person 
If your employees have done a good job portraying your company's values and feel a connection with their customer, they should ask for a review. This may be at the end of the transaction or even tactfully during the transaction, depending on the relationship they've established. 
With the customer's consent, the verbal review can be documented and published on the company's website or social media accounts.
To encourage your employees to ask for reviews, consider incentivizing them for every positive review that mentions their name.
4. Encourage Brick-and-Mortar Surveys
If you run a physical location, consider posting signage for review requests in highly visible areas or positioning comment cards by the register or at tables if you operate a restaurant. You could also include review requests on receipts, with instructions for customers to call an 800 number or visit your review website to share their experience. 
You may even encourage feedback with discounts for survey completion, though you may want the survey to be completed within a certain time frame after purchase in order to ensure the review is fresh. 
Another idea is to hand customers a tablet while they're in the store and ask if they'd mind leaving a quick electronic review before they leave. Or you could train your cashiers to collect customer contact data, such as a phone number and email address, at checkout. Reviews can also be incorporated into credit card point-of-sale systems. 
Examples of Asking Customers for Reviews
While there are so many options when asking for reviews, check out a few favorites.
Encourage Users to Post Photos
Especially for product purchases, offering photo proof goes a long way. Dawn LaFontaine, founder of Cat in the Box, shares: "Mine is a very visual business, and customers love to post pictures of their cats in my products in their review. I also take the opportunity to ask for permission to use these photos on another platform, like social media. User-generated content is the best content for developing trust with future customers."
Send a Thank-You Video
One clever way to ask for a review is to record a 15 to 30-second thank-you video that includes a call to action for customers to leave a review, which could be especially powerful when coming from the CEO, shares Colin Little, owner of Social Launch Marketing. 
Little notes that over 2 years, his company generated more than 4,800 reviews for one ecommerce client and more than 500 reviews for a local service provider by implementing this technique. Share the video through email or as a link in a text message. 
Promote Contest Entries
Post-purchase Wayfair may send you an email with the subject line "Review your purchase for a chance to win." The request for a review has a quote from another buyer of the same product and has a 1-click star rating. 
After which, you're quickly taken to another page where you can add a more detailed review, provide your name and email address and upload photos for a chance to win. In this case, multiple entries are accepted and up the odds of winning.
Ways to Get More Reviews
Good reviews are great, but ensuring they're recent is arguably as important. Reportedly, half of local consumers evaluating reviews expect them to be current, specifically within 2 weeks of viewing, according to Bright Local Consumer Review Survey 2020. 
The only way to ensure recent reviews is to get more of them. Here's how you can do that.
Make the "Ask" Part of the Workflow
Once you've determined the basics and outlined your strategy, work the "ask" into your employees' training and scripts if applicable to your business model. 
Train your employees to make reviews part of their routine responsibilities. After all, more than 70% of consumers asked to write a review do so, according to the same Bright Local's survey. 
Give Customers Options
Giving your customers options for leaving a review makes it easier for them to participate. 
If they'd like to answer specific questions about the service they received, provide that option. If they'd prefer to just leave a star rating, there's no shame in that either. Be sure to allow reviewers the option to leave a written message about their experience if they'd like to do so too. 
Also, consider how your customers like to be contacted and how you acquired their contact information. 
Simplify Things
Along the same lines, make the process to leave a review as easy as possible. People are busier than ever, and no one will leave a review if the process is complicated or time-consuming. 
If you've provided a great customer service experience online, you might link to a survey in a chat box or dialog box and request a review instantly, suggest Abby Herman, director of strategy, Snap Agency.
How to Get Positive Reviews Online
You don't just want to get more reviews. You want to get ones that make your business shine. Here are a few ways to do that. 
Offer a Great Customer Experience
Though it may seem obvious, providing excellent customer service, information to help with decision-making and an easy checkout process are all elements that make for a great buying experience. Make yours one that people will remember and want to talk about, in person as well as online.
Thoughtfully Reply to Reviews
Another way to get more positive reviews is to let customers know just how much their reviews mean, shares Dawn LaFontaine, of Cat in the Box. Not only does this show you care, but it can also encourage referral business and promote reviews for future product or service purchases from that same customer.
Promote Giveaways
Though you could trade discounts or rewards points for reviews from existing customers, try to garner original reviews from a new audience too. 
Sending potential reviewers free samples or sharing valuable content is a clever way to get more reviews of a certain item, says Rick Wallace, founder of Tackle Village. The same could be said for free trial services. This strategy may be particularly helpful if you're launching a new product or service. 
Wallace shares: "In our case, we got lots of reviews for an ebook we published just with a targeted campaign of gifting the book to people we knew tended to write reviews on books on similar subject matter. This works really well."
Consider posting these types of reviews on your company website or social media accounts.
Best Time to Ask for a Customer Review
For service businesses, business coach Melitta Campbell suggests the following as the best time to ask for a review: "The ideal time is between the half-way point in the client relationship and the end. Once you've finished working together, the client will have moved on, so asking earlier on ensures that they are more likely to give you the review. It also helps to give them prompt questions or tell them in advance what would be helpful for them to share in the review; this gives you better quality feedback."
For product reviews, you want to be fresh in the customer's mind. Consider requesting a review several days to a week after receiving their product or service and had time to use it. This time frame keeps the product top of mind without seeming pushy.
Get Google Reviews, Facebook Reviews and More
While the Better Business Bureau has been a long-time go-to resource for company ratings and reviews, today many buyers are turning to more popularized online sites to find and post reviews, including the following.
Google My Business
Local search results on Google are impacted by Google reviews. So you'll want to ensure you're maximizing the use of this feature.
To get reviews on Google, you'll need to verify your business. Then you'll be able to come up on Search, Maps and other Google services. Google will provide eligible businesses with a URL to send out to their customers to encourage reviews.
Facebook 
Rating and reviews are automatically enabled on your Facebook business page. While you can request reviews of your business on the platform, you can also share the link with users outside of Facebook. 
Find the link to your Facebook reviews section under the settings section of your account. Users can recommend the business (or not) as well as add comments, photos and tags. 
Once a user leaves a review on Facebook, it can't be deleted. You can only turn off the review feature entirely, which would remove all reviews, positive or negative. However, if a review appears to be spam, you can report it to Facebook to request removal. 
Yelp
To get started with Yelp reviews, you'll need to activate your business's Yelp page. You can add a description, pictures, contact information and hours of operation. 
Once you get started, you can advertise that you're on Yelp and encourage new customers (and hopefully, reviews) by promoting a deal on the platform. You also can post a Yelp badge on your website to spread the word.
Amazon
If you're on Amazon, you'll want to encourage reviews there too. Drew Estes, digital marketing manager at the ecommerce marketing platform Massview, shares the importance of online reviews to grow your Amazon ecommerce business. 
Estes notes that it's crucial for new sellers to get sales early on. However, he notes, that's  "…hard to do because nobody wants to buy a product with zero reviews. That's why a lot of Amazon merchants turn to sites like Snagshout, where they can offer rebates to shoppers in order to generate quick sales, and then request reviews afterward. Shoppers on sites like these tend to be more engaged than average shoppers anyway, and often more willing to leave feedback."
Like other platforms, review requests can be manually shared or automated via ecommerce marketing platforms, such as Massview's. 
Asking for Reviews Is a Must
The importance of a positive online presence for small businesses can't be overstated. Not only do good reviews increase the likelihood of new customers purchasing your products or services, but they can also increase your online ranking on search engines, essentially giving you free publicity. Make an effort to respond to reviews as much as possible, whether positive or negative, and thank customers for their opinions and feedback.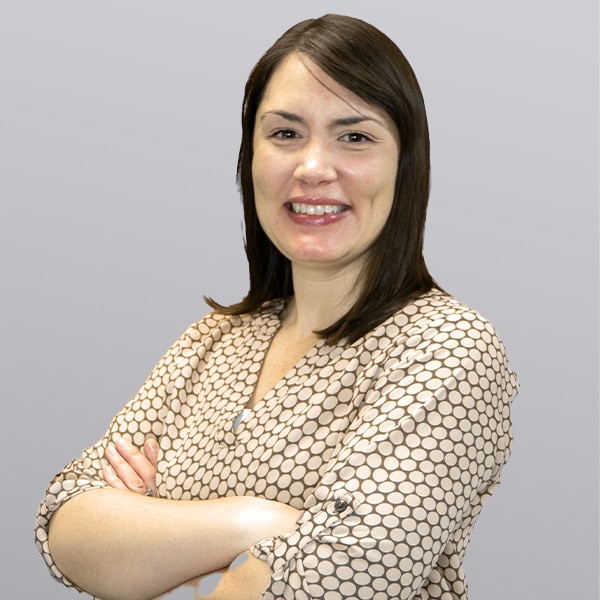 Erin Ryan
Senior Writer, Editor and Social Community Manager at Fast Capital 360
Erin has more than 15 years' experience writing, proofreading and editing web content, technical documentation, instructional materials, marketing copy, editorials, social copy and creative content. In her role at Fast Capital 360, Erin covers topics of interest to small business owners, including sales, marketing, business management and financing.