Commercial Vehicle Loan Options, Lenders and Requirements
When you're in the market to buy a business vehicle, it might be too financially straining to pool enough capital to pay in full. Fortunately, there are commercial vehicle financing options to keep your operations mobile. 
We'll review your choices for a commercial auto loan and look at the terms. We'll also let you in on several lenders you can turn to when you're ready to apply for a commercial vehicle loan (including if you're looking for a business car loan with bad credit).
What's a Commercial Vehicle Loan?
A commercial vehicle loan is used exclusively to purchase vehicles for your business. 
One of the significant benefits of using a commercial car loan is that you don't have to use your company's cash reserves to pay for the entire vehicle up front. 
You're typically required to pay back the commercial vehicle loan in monthly installments, covering the principal amount, with added interest over the loan term. Commercial auto loan terms often extend to 5 years but can be shorter or longer depending on your qualifications and the lender.
If I Take Out a Commercial Car Loan, Will I Own the Vehicle?
Your commercial vehicle lending provider will be listed as a lienholder on the title of the vehicle you purchased. If there's a missed payment and the loan defaults, your business auto loan lender has the right to repossess the vehicle.
Once you clear the entire balance of the borrowed amount of your business car loan within the agreed term, the car's title will be transferred to you. After that, you'll have full ownership of the vehicle. You can continue using it for your business, trade it for another vehicle or sell it.
Leasing and Commercial Vehicle Financing
New vehicles have rapid depreciation rates, sometimes dropping 20% in value in the first 12 months after purchase. Carfax notes new vehicles usually lose 10% of that value in the first month after purchase. This makes leasing a popular method of financing. 
Another benefit of leasing is the lender may not require a down payment. When taking out a lease, you must make monthly payments on the vehicle you're borrowing. These payments may be lower than with a commercial car loan for a purchase.
A limiting factor when choosing a lease may be that it's for a set amount of time, and only a certain number of miles may be driven each year (though additional miles can often be bought at your expense). This can be a deal-breaker if you're required to travel long distances for work. 
When the lease is up, the lessee can either purchase the vehicle by paying off the lease balance or return the vehicle. After returning a leased vehicle, the lessee may lease another.
How Do I Get a Commercial Vehicle Loan?
When you're in the market for commercial vehicle lending options, here are a few steps to follow to ensure you find the right fit.
Determine What You Can Afford
In addition to your commercial auto loan payments, think about other costs involved when you acquire a new business vehicle, such as the following:
Down payment

Lender fees

Taxes

Insurance

Fuel prices

Maintenance

Registration costs
Consider how these will change with your vehicle purchase and how they will impact your business budget. After all, you don't want to be surprised after making your purchase. Also, comparing these ancillary costs ahead of time may make it clearer if one vehicle you're contemplating makes sense over another.
Decide on a Commercial Vehicle to Finance
There are many different types of commercial vehicles on the market, and some lenders have restrictions on the types of business vehicles they'll finance (e.g., age or mileage). That said, deciding on your new vehicle first before approaching commercial auto loan lenders will be important. Also, think about whether you'll want to pursue a purchase or lease.
Prepare to Apply With Lenders
Preparation is key when trying to secure a commercial auto loan. Lenders will usually request the following business car loan requirements from applicants:
Partnership agreements

Profit-loss statements

Limited liability company documents

Federal employer identification number (EIN)

Tax returns

Bank statements

Cash-flow statements

Driver's license
When evaluating applicants for commercial auto loan financing, lenders will perform a risk assessment to ensure you have the qualifications to fit their lending criteria for a business car loan. You should approach lenders with a loan proposal that details business activities, what the commercial vehicle financing will be used for and any additional financial statements.
Keep Your Credit Score in Mind
In addition to business documentation, many lenders want to review your personal credit and finances.
The commercial auto financing amount that your business can borrow depends on your financial situation. Some lenders offer financing for up to 100% of the vehicle's value.
As with most forms of credit, the best commercial auto loan rates and terms are usually reserved for borrowers with solid credit histories and a record of financial responsibility.
The terms of your commercial auto loan may range from 1 year-7 years, depending on the lender and loan specifics. Up to 6 years (72 months) is standard. Additionally, you'll need to make installment payments, typically monthly, subject to the length of the loan and your business's ability to pay it back.
You're likely to be offered a lower commercial vehicle loan interest rate if you have a good credit score.
Ready to buy or lease a commercial vehicle?
See Your Loan Options
Getting a Commercial Vehicle Loan with Bad Credit

While lenders can provide commercial vehicle financing for business owners with a poor credit history, that often comes with higher commercial auto loan rates. Additionally, you'll most likely be asked to sign a personal guarantee. (Personal guarantees are also required for owners with at least a 20% stake in a business applying for a Small Business Administration loan and with other lenders in some cases.)

Depending on the lender you choose, there also might be an application fee or down payment. If your business is required to provide a down payment, you can expect to put forward 5%-10% or more of the vehicle's cost (15% for commercial trucks).

If you're a small business owner with a poor or scant credit history, you have other options when you need a business car loan with bad credit. 
Compare Business Car Loans, Rates and Terms
While certain dealerships, such as Ford and Nissan, offer car loans for commercial purchases or leases, there are other lenders you can turn to as well. When you're ready to compare commercial vehicle loans and lenders, check out these financial institutions and their business car loan requirements.
Banks and Credit Unions
While the application process for commercial auto financing with banks can take some time, you may find competitive interest rates and terms on new and used commercial vehicle loans. 
Here are a few business auto loan financing options to consider:
PNC Bank
PNC Bank offers a small business vehicle financing program with fixed rates and up to 100% financing of the total invoice amount. Commercial vehicle loans are available from $10,000-$250,000, with repayment terms extending to 72 months. Used passenger vehicles, as well as new business vehicles, may be eligible.
PNC Bank has earned a 3.9-star rating on Bankrate and is A+ rated with the BBB.
America First Credit Union
America First Credit Union offers commercial auto loans for vehicles weighing up to 1 ton, including fleets and vans. Loan terms extend up to 72 months. 
One of the business car loan requirements is that vehicles must be titled in the name of the business and used for business purposes. Additionally, fees may apply if the loan exceeds $50,000. 
America First Credit Union is A+ rated and accredited with BBB.
Consumers Credit Union
Another lender on our commercial vehicle loan comparison list is Consumers Credit Union. This institution offers equipment and business auto loan financing up to 100% of the purchase price, with repayment terms usually ranging from 3-7 years.
Consumers Credit Union was rated as one of the best credit unions by CNBC.
Alternative Lenders
In addition to conventional lenders, such as banks and credit unions, you may consider alternative lenders. These financing providers are known for their streamlined applications and fast funding options. Here are a few offering commercial car loans and lease financing.
U.S. Business Funding
U.S. Business Funding offers commercial vehicle finance options, including lease terms. Funds can be used to acquire new or used vehicles and can be available within 24 hours. Commercial vehicle finance interest rates vary depending on credit score, loan amount and terms, but the company's website indicates rates start at 3.5%.  
U.S. Business Funding is accredited with the BBB with an A+ rating. This fast business auto loan provider also has a 4.6-star Google rating from approximately 700 reviewers.
Kapitus
If you have at least 3 years in business and a 675 credit score, you could qualify for business vehicle financing with this alternative commercial auto loan lender. Terms extend to 60 months, and funding is available as fast as 24 hours. Popular vehicles borrowers finance with Kapitus include trucks, tractors and utility vehicles.
Kapitus has a 4.6-star Google rating and a 4.7-star Trustpilot rating.
Crest Capital
Crest Capital has been in operation for more than 3 decades. It offers new and used commercial vehicle loans and lease financing options — up to 100% in financing available and no mileage restrictions. 
Funding options are available for buses, limos, trailers, work trucks and more. However, the company does not finance owner-operator trucks or company fleets.
Crest Capital is accredited by the BBB, where it has an A+ designation as well as a 5-star customer rating.
Alternative Commercial Auto Loan Options
Online or alternative lenders offer financing options for small to mid-sized businesses that can't obtain funding from banks or credit unions. Additionally, they're an option to consider if you're searching for fast auto loans for a commercial vehicle.
Equipment Financing
If you're a business owner struggling to get commercial vehicle financing, you could apply for equipment financing from an online lender.
Equipment financing provides funding to buy or lease the equipment you need to operate your business. Lenders can provide up to 100% of the value of the equipment but might require a 10%-20% down payment for items with a high rate of depreciation, including commercial vehicles. 
The best small business loan rates from online lenders can often range from 8% to more than 20%, and the financing term can run from 1 year-5 years, depending on the useful life of the equipment
Equipment Financing Requirements at Fast Capital 360
To qualify for equipment financing, our lending partners require applicants to have:
2 years or more in business 

Annual revenue of at least $160,000

Credit score of 620 or better
Short-Term Loan
Another option offered by many alternative lenders is short-term financing. This funding is accessible to many small business owners, including those with low credit scores. For example, short-term loans are an option to consider if you're looking for a fast business auto loan but were denied a conventional car loan for a commercial vehicle. 
Terms can often extend to 18 months and usually require daily or weekly payments. 
Short-Term Loan Requirements at Fast Capital 360
Our lending partners require applicants to meet the following qualifications for a short-term loan: 
At least 1 year in business

Minimum of $75,000 in annual revenue

Credit score of 540 or higher
Ready to Find Your Commercial Auto Loan?
Finding the right commercial vehicle financing will take time, research and planning. It's a good idea to shop around for the best deal on business vehicle loans, including commercial auto loan rates and repayment terms. 
Whether you have a solid credit history or have struggled in the past, the good news is that there are various funding options when you need a commercial vehicle loan.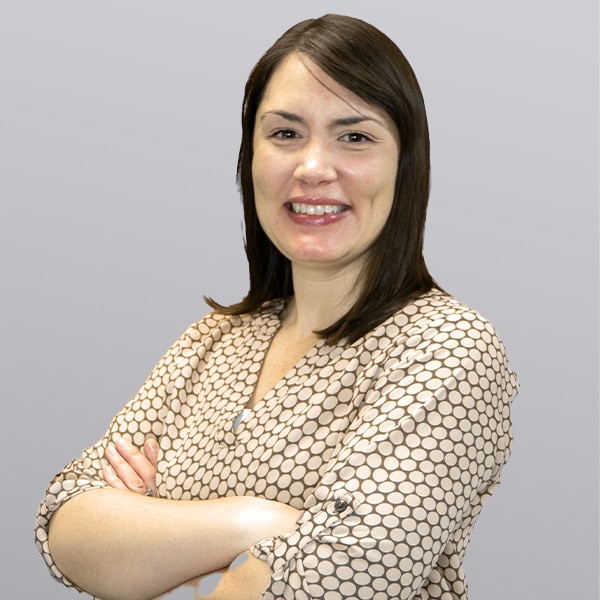 Erin Ryan
Senior Writer, Editor and Social Community Manager at Fast Capital 360
Erin has more than 15 years' experience writing, proofreading and editing web content, technical documentation, instructional materials, marketing copy, editorials, social copy and creative content. In her role at Fast Capital 360, Erin covers topics of interest to small business owners, including sales, marketing, business management and financing.