Experiential marketing is a branded experience designed to excite and engage consumers through live events. Whereas traditional marketing sells by pointing out benefits and features, experiential marketing creates a closer bond between consumers and brands by immersing them in a fun and memorable experience.
But just how does experiential marketing work? In this article, we'll take a deeper look at why experiential marketing is beneficial, talk about how experiential marketing makes a lasting impact and examine some successful experiential marketing events so you can learn how to create your own experiential marketing strategy.
Why Consider Experiential Marketing?
Experiential Marketing is a needed consideration for any brand looking to form a lasting impression while fostering brand loyalty. The importance of experiential marketing events is now largely proven by the consumer. About 74% say that engaging in branded events make them more likely to buy the product or service being promoted.
The clear return on experiential marketing investment here is difficult to ignore, but there are additional benefits:
1. Personalized Engagement
Consumers want to feel a real human connection with your brand. In fact, 84% of consumers say being treated like a person, not a number, is very important to winning their business. There's perhaps no better way to treat consumers like people than to immerse them in an exhilarating human experience. Consumers want to feel how your brand elevates and enhances their lives.
2. Stronger Connection Between Product and Emotion
People want to know what a product or service does. They want to understand features and benefits, but the driving force behind a purchase is often how a product or service makes consumers feel. Effective experiential marketing will amplify any emotion associated with your product or service. Strong positive emotions endear consumers to brands. Create a branded experience that is fun, comfortable and positive, and that is how your brand will be remembered.
3. Creation of a Positive Touchpoint
The more positive touchpoints a brand has with consumers, the better. And the more connected those touchpoints, the more powerful and compelling they become. By incorporating experiential marketing into your marketing mix, you've cracked the code on a cohesive strategy key to winning brand loyalty. About 70% of consumers say connected processes are very important to winning their business.
4. Social Virility
Experiences are compelling and powerful. People love capturing their experiences with video and sharing those experiences on social media. It is projected that video traffic will make up 82% of all web traffic by 2022.  Social Media only works, however, with good content. Using an experiential marketing strategy to position your brand at the center of a positive experience is a win when it comes to enticing consumers to share their experiences. Doing so can help you gain further brand recognition across social platforms.
How Does Experiential Marketing Work?
Experiential marketing works by creating a lasting impression on consumers that they want to share with others, and that leads to brand loyalty. To achieve this, your experiential marketing strategy needs a clear association between your brand and positive emotion.
Creating this association requires 3 essential elements:
1. Know Your Customer: Speed To Relevance
According to the National Center for Biotechnology Information, our average attention span is 8 seconds, which is 1 full second less than a goldfish. If brands do not know how to get a consumer to engage, chances are that it is a missed opportunity to convert a customer.
Brands must be relevant to their consumers, and they can only be relevant if they know what makes consumers tick. The benefit is, if you can capture their attention after the first 8 seconds, according to respected business writer Anne Fisher, you have approximately 4 minutes and 52 seconds until their attention spans are exhausted. If consumers choose to spend time with your brand, your brand increases its opportunity to create a better and more meaningful relationship with that consumer.
2. Know Your Brand: Be You
A strong, high-impact, consistent brand identity is one that is own-able, credible, meaningful and authentic.
Brand attributes should be at the foundation of all marketing efforts, not just experiential marketing. However, when leveraged as part of a branded event, the bond forged between brand and consumer becomes even stronger. Strong bonds liberate consumers so they may commit to your brand for the long-term. They know what your brand stands for and can rely on what to expect.
3. Creating a Touchpoint: Not a One-Way Street
The most important element is to give the consumer something of value – what they consider valuable, not what you want them to have. If you do gratuitous things, for example, t-shirts for contact info, there is little to no relevance created for the consumer between themselves and the brand.
Experiential Marketing Examples
The financial services industry offers many types of buzz-worthy experiential campaigns to explore. Take note of how these brands leverage experiential marketing tactics to create a bond with their consumers.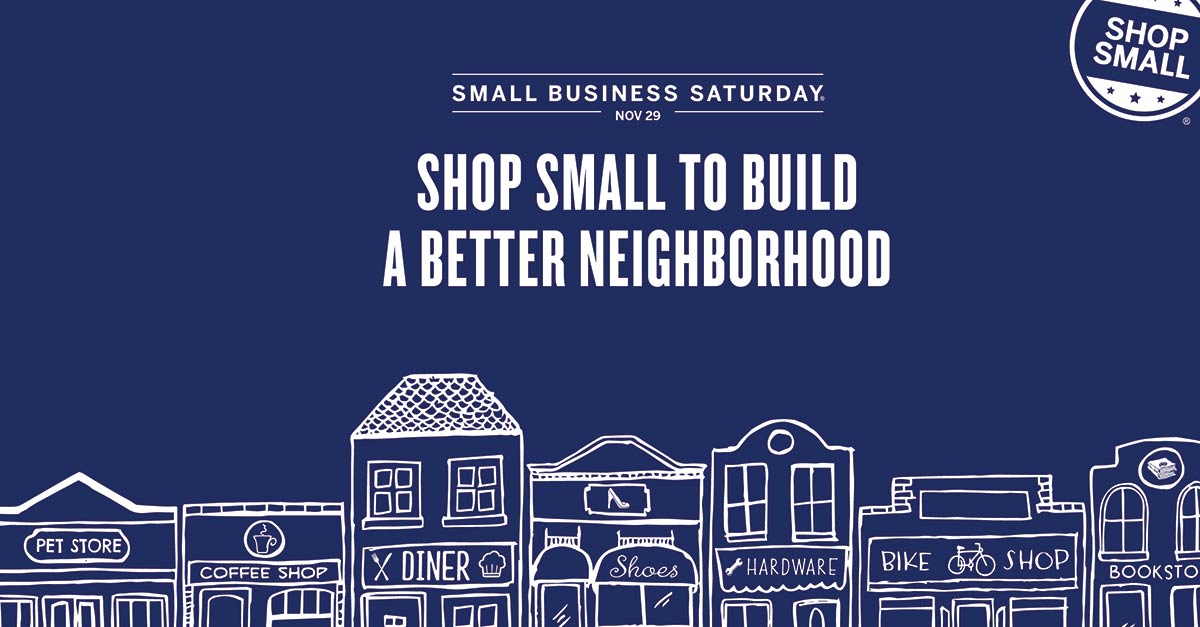 American Express Small Business Saturday
American Express offers several business credit cards explicitly geared to small business owners. It supports this community in several ways, such as the American Express Open Forum. But one of its best-known initiatives is Small Business Saturday.
It falls immediately after Black Friday and encourages holiday shoppers to visit the small businesses in their town rather than going to big box stores. Amex provides an interactive map that labels local businesses that accept American Express as a payment option as well as other promotional material. Consumers and small businesses spend a lot of their own time and resources on promoting this event, which helps to increase its visibility and effectiveness each year.
Chase Madison Square Garden Lounge
Madison Square Garden is an exciting place filled with plenty of events, but sometimes it can get a bit hectic with all the crowds. While Chase offers several cardholder perks for attending an event at the Garden, such as access to exclusive tickets and other promotions, the real winner is access to the lounges that it runs at this event center.
Customers get to spend their time away from the massive, loud crowds that can make waiting a stressful experience. Complimentary food and drinks make this a highlight of the event, too. A cash bar gives attendees another option for getting alcoholic beverages, and the pricing may be better than that available elsewhere in the venue.
The senior vice president for sports and entertainment marketing at Chase, Frank Nakano, says, "We know people have a choice, and when at the Garden, we want fans to know Chase is there to better their experience."
#TDThanksYou
The TD Bank Canada #TDThanksYou campaign, which they typically launch for their customer appreciation day, shows customers how much they mean to the bank.
The campaign takes several forms, such as converting an ATM into an Automated Thanking Machine. They also offered individual experiences for some customers, sending them on trips, providing them with tickets to unique events and other personalized touches.
One version of this campaign resulted in a 26% increase in brand affinity. Consumers were 2 times more likely to have positive feelings about TD Bank, and YouTube videos of the event ended up being some of the most watched in Canada.
How Experiential Marketing Leaves a Lasting Impact
Experiential marketing leaves a lasting impact for brands who embrace the experience as an opportunity to form real, meaningful relationships with consumers. Some of the most significant advantages of incorporating experiential marketing into your overall marketing mix include:
Experiential Marketing is Effective and Measurable
Using only experiential marketing, your brand has the power to generate awareness, engage, inform, create interest, encourage trial, promote consideration and prompt purchase—moving a consumer the entire way through the sales funnel. That's why 31% of marketers believe that event marketing is the single-most effective channel, above content, email, social media and traditional.
Experiential Marketing Compliments Content Marketing, Social Media and PR
About 98% of consumers create digital or social content at events and experiences, and 100% of those attendees share that content. When you consider the nature of creating experiences, you can see how media attention can be earned. Experiences can also be leveraged for content marketing, everything from social media posts to filming your promotional video promo on-site.
Experiential Marketing Captures Attention in a Memorable Way
In today's age of information overload, experiences prove to be the best way to cut through the noise and the clutter. When done right, experiential marketing creates a lasting memory – not just an impression – that will be recalled, and more importantly felt, for years whenever a participant sees or hears your brand name.
Your Turn
How can you design a meaningful experiential marketing event that communicates who you are, what you know and what value you can share? Now, how can you share that knowledge in an immersive branded experience to engage with (not sell to) your consumers?