A business auto loan refers to a type of equipment financing used to purchase a work vehicle, whether a company car or a vehicle needed for operations. The term is also used interchangeably with commercial auto loan. If you're ready to buy or upgrade a car, truck, van or trailer for your business, we'll clue you in on everything you need to know.
How Do Business Car Loans Work?
When you take out a business vehicle loan, the vehicle serves as collateral for your loan. This means that if you default on your payments, the lender can take possession of your vehicle. In other words, business auto loans are self-collateralizing.
In some cases you may be able to finance up to 100% of the vehicle's value, though some lenders may require you to provide a down payment, such as 10%-20%. Certain lenders may also have caps on their business auto loans. For instance, Wells Fargo Bank offers business auto loans up to $100,000 while PNC Bank offers up to $250,000 in business vehicle financing.
If your business qualifies, you may be able to find business auto loans without a personal guarantee. If you don't need to provide a personal guarantee, you won't be held liable for paying back your loan debt with your own assets should you default on your loan.
What Are Business Vehicle Loan Interest Rates and Terms?
Fortunately, business auto loan interest rates often have lower interest rates than loans that aren't secured by collateral. However, business auto loan rates do vary by lender. For instance, Bank of America advertises fixed rates, with annual percentage rates (APR) starting at 3.24%. In contrast, Wells Fargo advertises fixed vehicle loan rates starting at 5.75%.
If you're searching for business auto loans online, you can obtain equipment financing offered through alternative lenders and could see interest rates starting around 8%. If lending rates aren't as much a concern and your priority is getting a fast business auto loan, you might consider an online lender.
APR vs. Interest Rate
You'll see both terms used, but they don't mean the same thing. APR, or annual percentage rate, includes the interest rate, but it also factors in other loan fees, including lender costs. APR offers a more holistic view of what your loan will cost.
Repayment terms also vary and lenders often consider the remaining useful life of the vehicle. When comparing a business auto loan vs. personal auto loan, you'll see that you can find terms up to 72 months. While business auto loan terms can extend to 6 years, they can also be as short as 1-2 years, depending on the lender and vehicle. For instance, business auto loans for used vehicles may have slightly shorter repayment periods. Many lenders also tout monthly installment payments.
Keep in mind, some banks may not finance vehicles that exceed set mileage and age limits. Also, business auto loan refinance options are available as well as financing for vehicle leases.
Should You Buy or Lease a Business Vehicle?
If you need to upgrade your vehicle often and are confident you won't exceed your lease's mileage limits, a lease might be best for you. Also, leasing may not require a down payment.
In contrast, if you're planning to keep your business car or truck for a long period of time, a purchase could be the better option. Consult with your accountant to determine what tax benefit a vehicle purchase or lease can provide.
What Business Car Loan Requirements Are Needed to Apply?
Requirements for how to get a business auto loan vary by lender. Each one has different criteria they consider when reviewing business auto loan applicants. In some cases, to be considered for vehicle financing, you may need to provide your business auto loan lender with the following documents:
Proof of business ownership (e.g., articles of incorporation, business license, registration)
Bank statements
Tax returns
Profit-and-loss statements
Cash flow statements
Balance sheet
You may also need to offer your employer identification number or Social Security number.
Lenders may also require you to meet certain time in business and annual revenue requirements. In some cases, you may need to have been in business for at least 2 years to qualify. Additionally, if your business doesn't have a solid credit history, you may need to provide personal financial documentation.
You might also need to notify your lender of the vehicle you intend to purchase, provide the vehicle identification number and the purchase agreement. Further, if your business auto loan is for a refinance, you might need to offer documentation showing that your business owns the vehicle.
Can You Get a Business Car Loan with Bad Credit?
Business car loans for borrowers with bad credit do exist. However, to mitigate the risk lenders face, you may need to provide a personal guarantee or a down payment. What's more, higher interest rates will apply. The higher the interest rate, the more you're paying on your loan and the higher your payments will be.
To give you an idea, according to Lending Tree, the average loan APR on a used car for a borrower with a credit score in the 300-500 range is 19.62%, and the average APR on a new car for a borrower in the same credit range is 14.88%. Compare that to an APR of 4% or 5% and you can see how much a bad credit business car loan will cost you.
If you're not in a rush to get a business auto loan, consider ways to build your credit before applying: pay down your outstanding debt and make sure you're not late on your bills. Also, consider putting away funds for a down payment.
Is a Business Auto Loan Right for You?
When you're in the market for a new company vehicle, research loans and lenders just like you'd research vehicle options. Whether you're shopping for a new company car, delivery truck, shuttle bus or cargo van, compare rates and terms from multiple lending institutions so you can make the best decision.
Also ask about any additional fees that you may be responsible for, such as application, origination and prepayment fees. Consider using an online business loan calculator to estimate installment amounts. Gather a full picture of the costs you'll incur and the payments you'll be required to make before signing on the dotted line.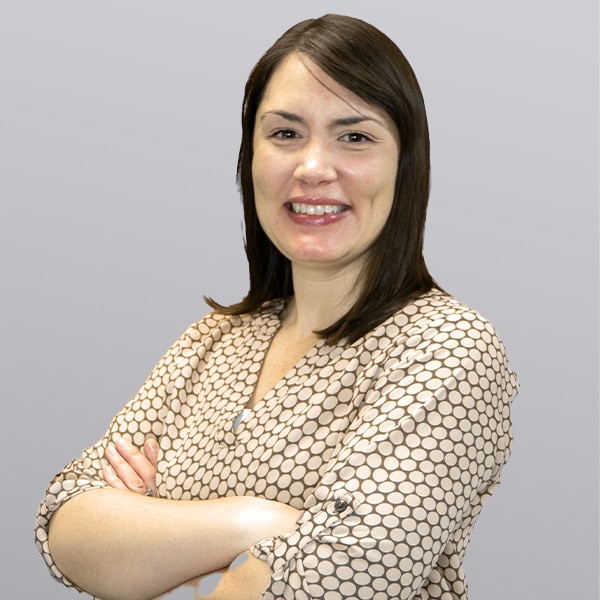 Erin Ryan
Social Community Manager, Senior Writer and Editor at Fast Capital 360
Erin has more than 15 years' experience writing, proofreading and editing web content, technical documentation, instructional materials, marketing copy, editorials, social copy and creative content. In her role at Fast Capital 360, Erin covers topics of interest to small business owners, including sales, marketing, business management and financing.