Rounding Up the Best Small Business Loans and Providers
According to the Federal Reserve Banks' State of Small Business Credit Survey, 37% of firms applied for financing in 2020. That's nearly 4 in 10 companies. Not surprisingly, the question often arises: Where's the best place to turn for business financing? We're breaking it down for you with our list of top lenders and the best small business loans they're known to offer.
Best Banks for Small Business Loans
If you're interested in seeking bank funding for your venture, here are a couple of the best places to get a small business loan in the U.S. 
Bank of America
When you want to apply with a bank, this nationwide institution is one of the top business loan providers to consider. It's been ranked No. 74 on Forbes' list of America's Best Banks. It's also accredited by the Better Business Bureau (BBB) and has been awarded the nonprofit organization's highest rating of A+. 
Unsecured and secured lines of credit

Unsecured and secured term loans

Business auto loans

Commercial real estate loans

Equipment loans

Health-care practice loans

SBA loans
Secured business loans begin at $25,000 and have interest rates starting at 3.50%, subject to credit approval, with up to 4-year repayment terms. Interest rates for secured lines of credit start at 3.75% and can be renewed annually. 
Requirements for secured loans include at least 2 years in business and a minimum of $250,000 in annual revenue. 
M&T Bank
M&T Bank was named No. 78 on Forbes' list of America's Best Banks. It's also accredited by the BBB, where it's earned the organization's A+ rating. The bank has been in operation since 1856 and serves customers throughout the U.S.
Here you'll find the following:
Business lines of credit

Business credit cards

Term loans

Equipment financing

SBA loans
Best Lenders for SBA Loans
Loans guaranteed in part by the Small Business Administration (SBA) are another option, especially for borrowers who may have been turned down for conventional bank loans. Here are a couple of the most active lenders of SBA loans with top ratings. 
The Huntington National Bank
This financial institution is accredited by the BBB, where it's also A+ rated. Additionally, it made Forbes' list of America's Best Banks. 
From January to Sept. 30, 2021, this lender had the highest approval count of SBA 7(a) loans in the nation, 4,366 to be exact. Additionally, SBA loan approval amounts totaled more than $927 million. In addition to basic 7(a) loans, this bank offers SBA Express loans and 504 loans. 
Additional funding options are available, including dental and veterinary practice financing, business lines of credit, term loans and business real estate loans. 
U.S. Bank
U.S. Bank was the third-most active SBA 7(a) lender by approval number, funding nearly 1,700 loans, totaling more than $470 million. Not only is this bank accredited and A+ rated with the BBB, but it's also earned a spot on Forbes' America's Best Banks list. 
In addition to offering 7(a) and 504 business and commercial real estate loans, U.S. Bank offers the following:
General purpose business loans

Business credit cards

Business lines of credit 

Equipment financing

Business vehicle loans

Practice financing 

McDonald's franchise financing
Best Alternative Lenders by Funding Type
Making up a significant share of the business lending market are alternative lenders. About 20% of firms polled in the Federal Reserve Banks' survey reported applying to online lenders in 2020, while 15% reported applying to finance companies. Here are some of the best business loan lenders you can turn to instead as well as the funding options they've come to be known for. 
Merchant Cash Advance Providers
Merchant cash advances are perhaps the fastest type of business financing available, with same-day availability common. With this type of financing, a funder offers an approved applicant up-front capital, lent against the business's future sales. It's meant as a short-term funding solution. Commonly, payments are made on a daily basis until the advance along with lender fees are repaid. 
These are a couple of reputable providers offering business advances:
Forward Financing
This merchant cash advance provider is A+ rated and accredited by the BBB, where it's also earned a 4.49-star rating. Other positive ratings include Google, where it stands at 4.8 stars, and Trustpilot, where reviewers have given it 4.9 stars.
To qualify with Forward Financing, you must meet the following minimum requirements:
U.S.-based business

1 year in operation

At least $10,000 in monthly revenue

500+ credit score
Everest Business Funding
Another top provider for merchant cash advances is Everest Business Funding. This funder has a 4.7 Trustpilot rating and a 4.2-star rating on Google. Advances are available from $5,000-$1,000,000. To qualify you must be a U.S. business with a minimum monthly revenue of $4,000. 
Accounts Receivable Funding Providers
Accounts receivable funding is an umbrella term for various related financing options for, such as invoice financing and factoring. This type of financing allows business-to-business companies to use their invoices as collateral to qualify for a capital advance. 
These are a couple of top providers:
BlueVine
In addition to lines of credit, Bluevine offers invoice factoring services, with factoring lines up to $5 million. You could receive 85%-90% of your invoice amount up front, with the rest minus fees once the invoice is paid. 
To qualify you'll need at least the following:
530+ FICO score

3+ months in business

$10,000 in monthly revenue

3 most recent bank statements
BlueVine is A+ rated by the BBB, where it also has the organization's accreditation. Additionally, the company has a 4.4-star Trustpilot rating.
AltLINE
AltLINE, of the Southern Bank Company, is another BBB accredited financing provider with an A+ rating. It also has a 4.4-star Trustpilot rating. It offers invoice factoring as well as accounts receivable financing. Up to 90% of advances are available and rates are available from 0.50%. 
Line of Credit Providers
If you aren't sure how much capital you require or you feel your financing needs could change over time, a line of credit is one of the most flexible funding options available. A revolving line of credit works similar to a credit card: Get approved for a certain credit line, use it to make purchases as needed, pay down the amount you borrowed and your credit line replenishes up the original amount. 
OnDeck
OnDeck is A+ rated with the BBB as well as accredited by the organization. It's earned a 4.7-star rating on Google and a 4.8-star Trustpilot rating. Revolving lines of credit are available from $6,000-$100,000. Accounts are set up on 12-month repayment terms, which reset after each withdrawal. Payments are set up to automatically withdraw weekly.
Here's what you need to qualify:
1 year in business 

600 personal FICO score

$100,000 business annual gross revenue
Fundbox
Fundbox is A+ rated and accredited with the BBB, where it's earned a 4.6-star rating from reviewers. It also has a 4.7-star rating on Trustpilot. You can draw on your revolving credit line in 12- or 24-week terms. 
U.S.-based businesses could qualify if they meet this criteria:
600+ personal FICO score

$100,000+ annual revenue

Business checking account

6+ months in operation
Term Loan Lenders
With term loans, you're approved for a lump sum of capital, which you repay over a set term. If you've been denied by conventional lenders, here are two of the best business loan companies you can turn to for term loans.
On Deck
OnDeck offers short-term loans with repayment terms up to 24 months and automatic daily or weekly payments. Loans are available from $5,000-$250,000 with interest rates starting at 35%. Same-day funding could be available. Qualification requirements for term loans are the same as for lines of credit. 
Biz2Credit
Term loan rates start at 8.99% and approval amounts range from $25,000-$250,000. Additionally, repayment terms range from 12-36 months and weekly or biweekly payments may be available. In addition to term loans, commercial real estate loans and working capital loans are also available. 
Qualification criteria include the following:
Annual revenue greater than $250,000

Credit score of 660 or higher

At least 18 months in business
Funding could be available within 72 hours of submitting your application.
Equipment Financing Lenders
Whether you need to invest in updated technology or a new piece of heavy machinery, equipment financing can help. In many cases, the equipment you intend to purchase serves as collateral for your loan, which means you could be eligible for up to 100% of the full value of the equipment. 
Here are a couple of top lenders for this type of financing:
Kapitus
Kapitus has an A- rating with the BBB. It also has earned a 4.4-star Google rating from online reviewers as well as a 4.5-star on Trustpilot. Equipment financing repayment terms could extend up to 60 months and funding could be within 24 hours of approval. 
To be considered, you must have the following:
675 credit score

2+ years in business

Equipment invoice
Crest Capital
This lender is not only A+ rated with the BBB, but it's also earned the organization's accreditation. This lender has a 4.8-star Trustpilot rating too. Credit Capital offers fixed-term equipment leasing and loans to businesses and customers. Financing is available for both new and used purchases, from $5,000-$500,000. Financing for vehicles and software also is available. 
While the company doesn't post its minimum qualification requirements, you can check on the website to see if you qualify by answering questions, including time in business, revenue and credit score, to name a few. 
Best for Multiple Financing Options
If you don't want to spend time applying with one lender after another, consider applying with a lending marketplace, which can connect you with multiple funders. This one-stop shop is ideal when you need fast funds and don't want to waste time shopping around. 
Lendio
Lendio is A+ rated with the BBB as well as accredited by the organization. It's also earned a 4.7-star Trustpilot review. With one application, you can access 75 conventional and alternative lenders. 
Find the following funding options:
Business lines of credit

Short-term loans

SBA loans

Business term loans

Merchant cash advances

Equipment financing

Commercial mortgages

Business credit cards

Accounts receivable financing

Startup loans

Business acquisition loans
The company offers a wealth of educational resources and can also connect you with credit repair companies, bookkeeping services and legal assistance if needed. 
Fast Capital 360
We're not biased, but we do consider ourselves among the best. Not only do our testimonials demonstrate as much, but so do our Trustpilot reviews, which have earned us a 4.9-star rating. We're also proud to say we have an A+ rating with the BBB. 
Because we partner with lenders throughout the country, your single application, which takes just a few minutes to complete, could return multiple results. Our lending partners are able to offer the following financing:
Merchant cash advances

Business lines of credit

Short-term loans

Working capital loans

SBA loans
We also have a vast online resource library, including business loan calculators and helpful articles on topics such as entrepreneurship, business expansion, leadership, business financing and more.
Best Ways to Get a Business Loan
Some reasons borrowers are denied for business loans include the following:
Poor credit history 

Too much outstanding debt

Low credit score

Insufficient collateral

Inadequate cash flow
Taking this into consideration, up your loan approval odds by working on maintaining a solid business and personal credit score. To this end, ensure you pay your bills on time and keep your credit utilization ratio in check. Also, think about ways you could cut business costs and increase revenues. 
How to Choose the Best Small Business Loan for Your Company
Here are some factors to think about when you're researching funding options:
What do you need the funds for?

How quickly do you need capital?

What interest rate are you being offered?

What will the repayment period look like?

Can your business afford the payments?

What ratings and reviews does the lender have?
Ultimately, when choosing the best small business loan for you, consider your needs and the return on investment you stand to gain from your business loan.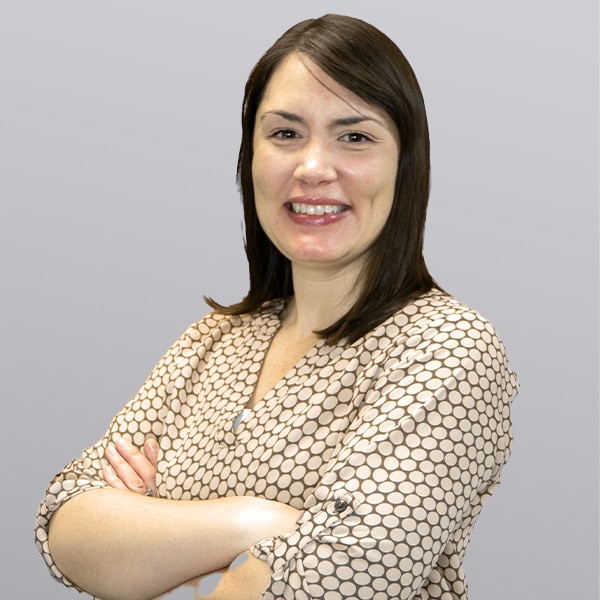 Erin Ryan
Social Community Manager, Senior Writer and Editor at Fast Capital 360
Erin has more than 15 years' experience writing, proofreading and editing web content, technical documentation, instructional materials, marketing copy, editorials, social copy and creative content. In her role at Fast Capital 360, Erin covers topics of interest to small business owners, including sales, marketing, business management and financing.